Learn more about this Ruffoni
Taking care of your Ruffoni the right way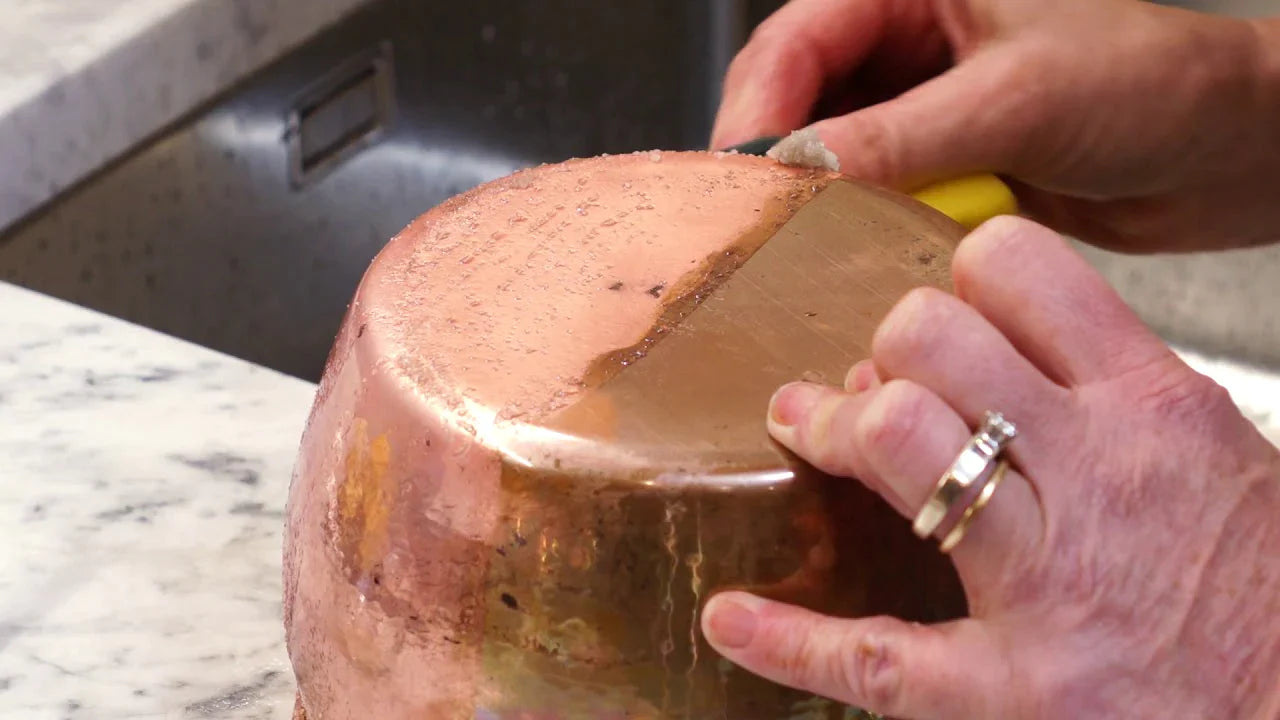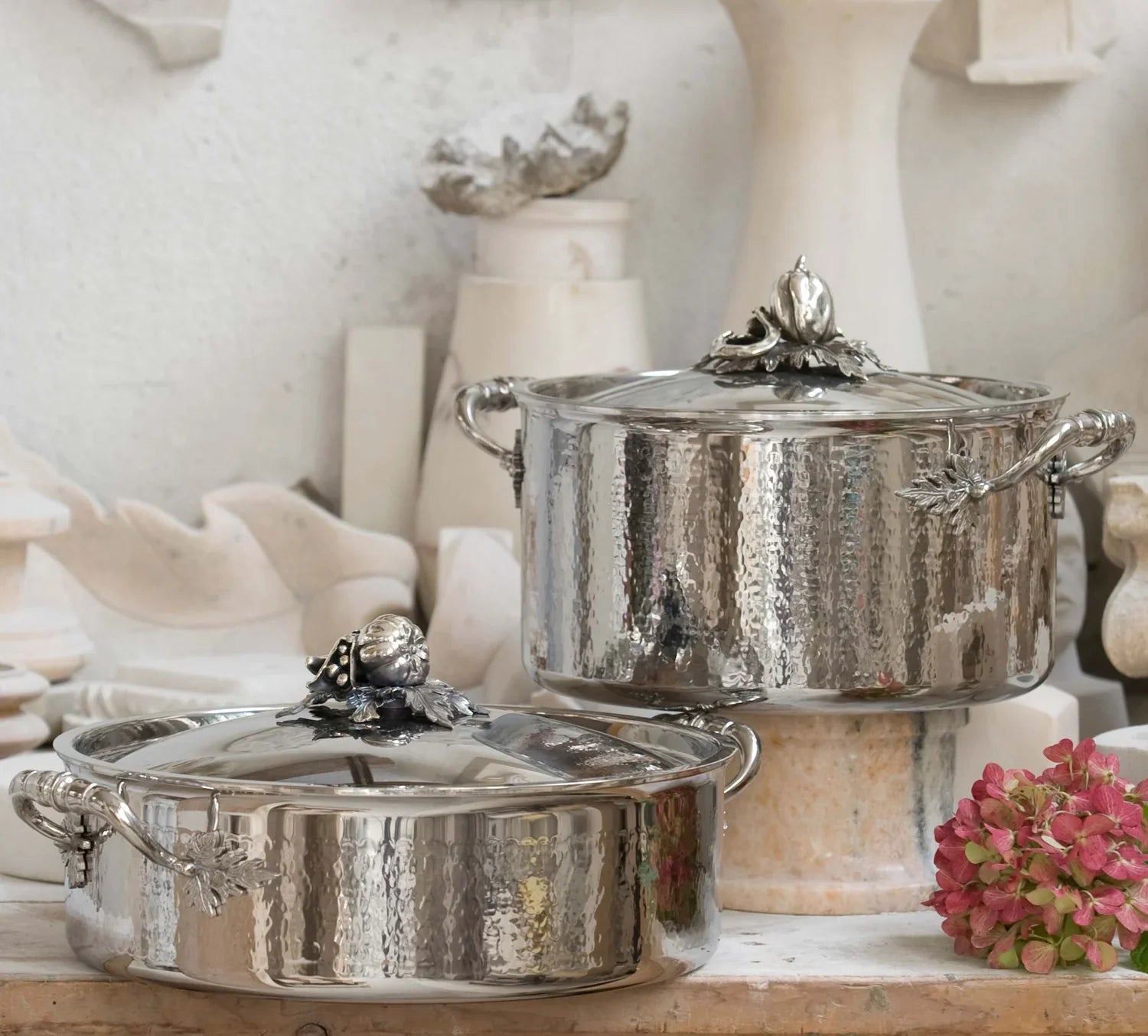 Washing and Polishing

Hand-wash with a soft sponge and mild detergent, and dry immediately with a soft cloth.With use, copper develops a rich patina over time that many love and cherish. To restore a polished shine, use a good copper polish (like Ruffoni Cleaner) or salt with lemon juice/vinegar.
Silver care

The silver-plated finial will naturally tarnish over time: use a silver-polishing cloth to restore its shine, or to polish more thoroughly remove from the lid by twisting the special screw - rotate the screw, not the finial, to prevent damage to the lid. Always hand-wash as dishwasher use would accelerate the silver tarnishing.