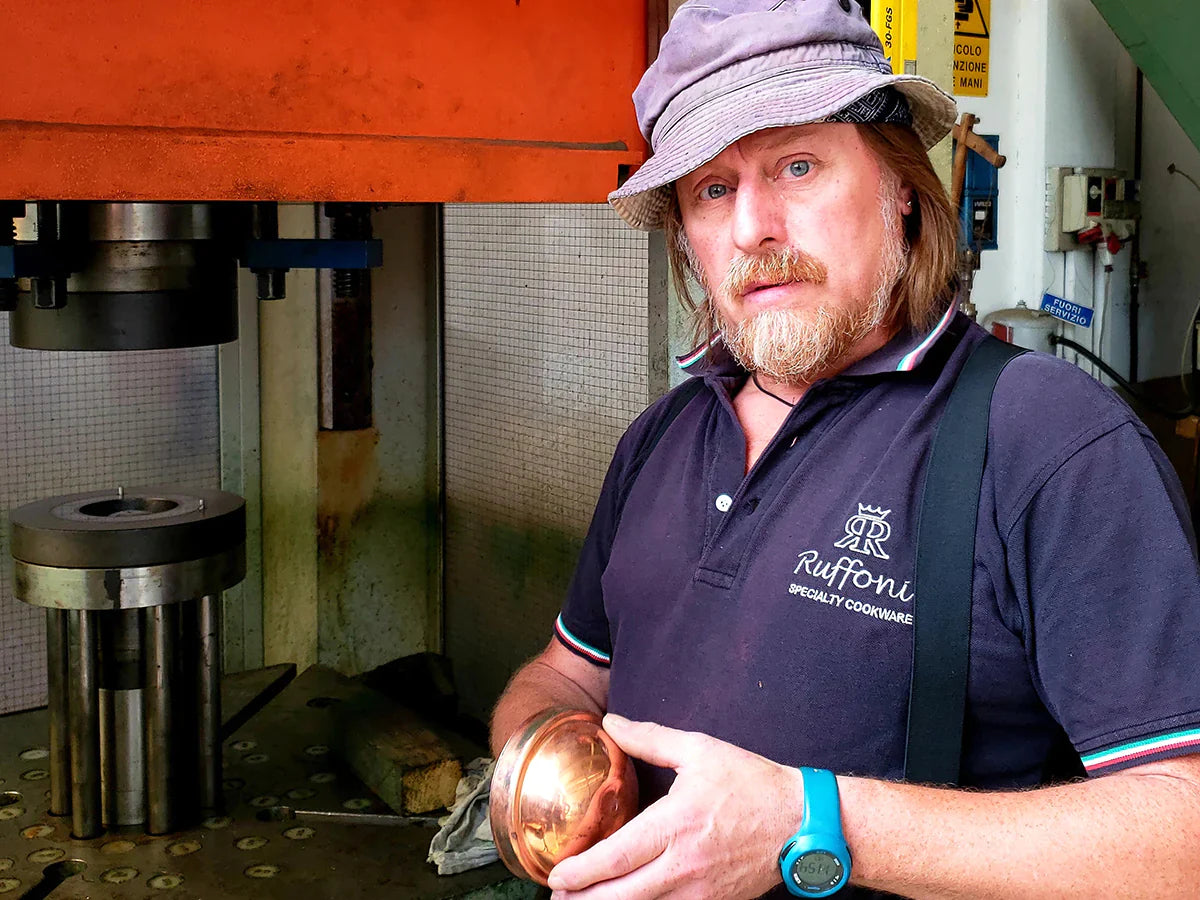 Nerio
Nerio is the first contact for all the new copper coming into the workshop: he presses, moulds, cuts and twists it into all the shapes needed for our pots and pans.
He sings – beautifully – while working, and argues it's music that keeps him young. As he nears half a century of service, Nerio has no intention of stopping: he has seen 3 different Ruffoni generations, and says (jokingly?) that he's waiting for the fourth.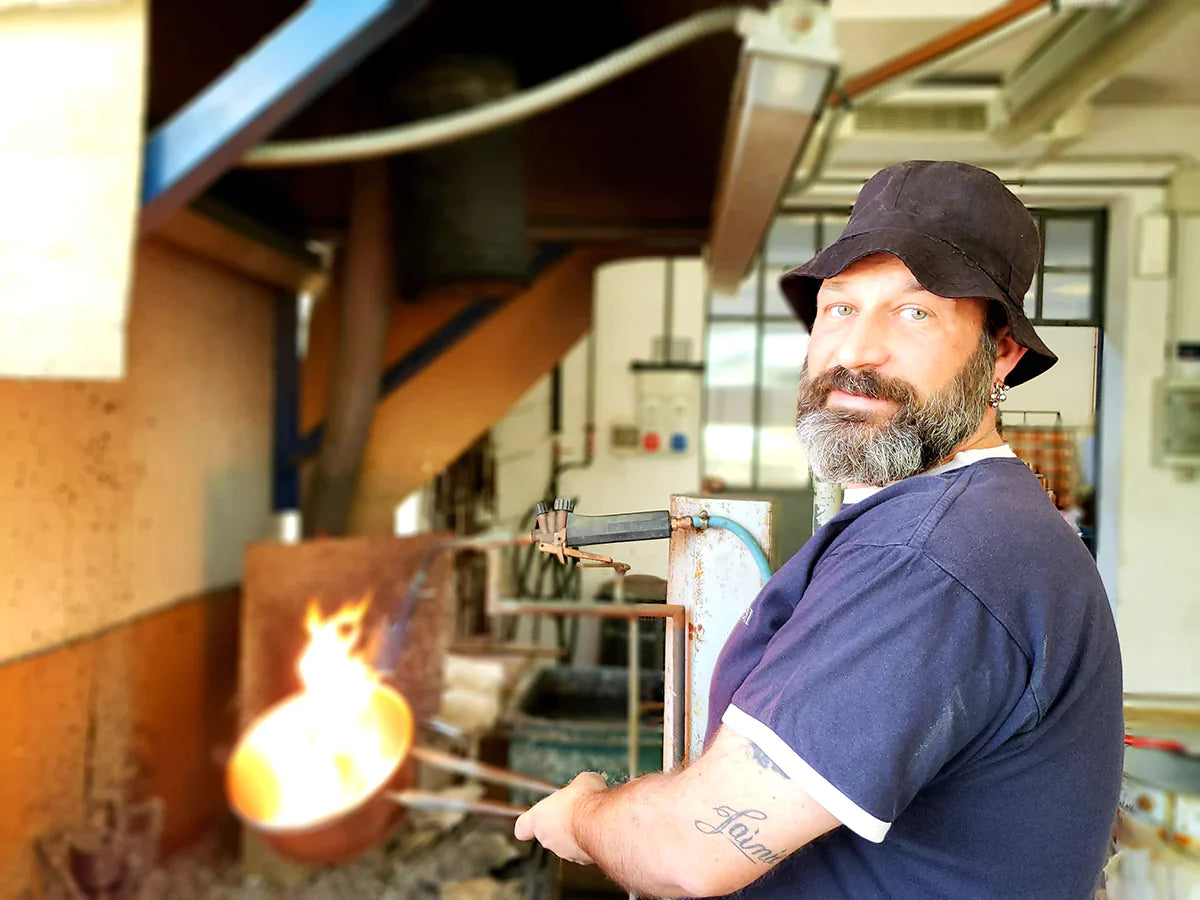 Alan
Alan warms up each item over a big flame, applies a stick of the purest tin, then expertly brushes it on so that a thin but resistant layer perfectly coats the inside of every pot and pan.
A second-generation Ruffoni team member, Alan follows in the footsteps of his father Roberto and uncle Ezio, from whom he learnt the ancient art of tin lining. Cumulatively, the Salvò men have been with Ruffoni for over 80 years!
Paolo
Paolo carefully polishes every piece, removing all tarnishes and oxidation resulting from the tinning process to bring out the warm shine and sparkle of copper.
He's a radio lover and part of a team of civilians trained to help the National Civil Defence, in case of natural calamities, with all their coordination and communication efforts.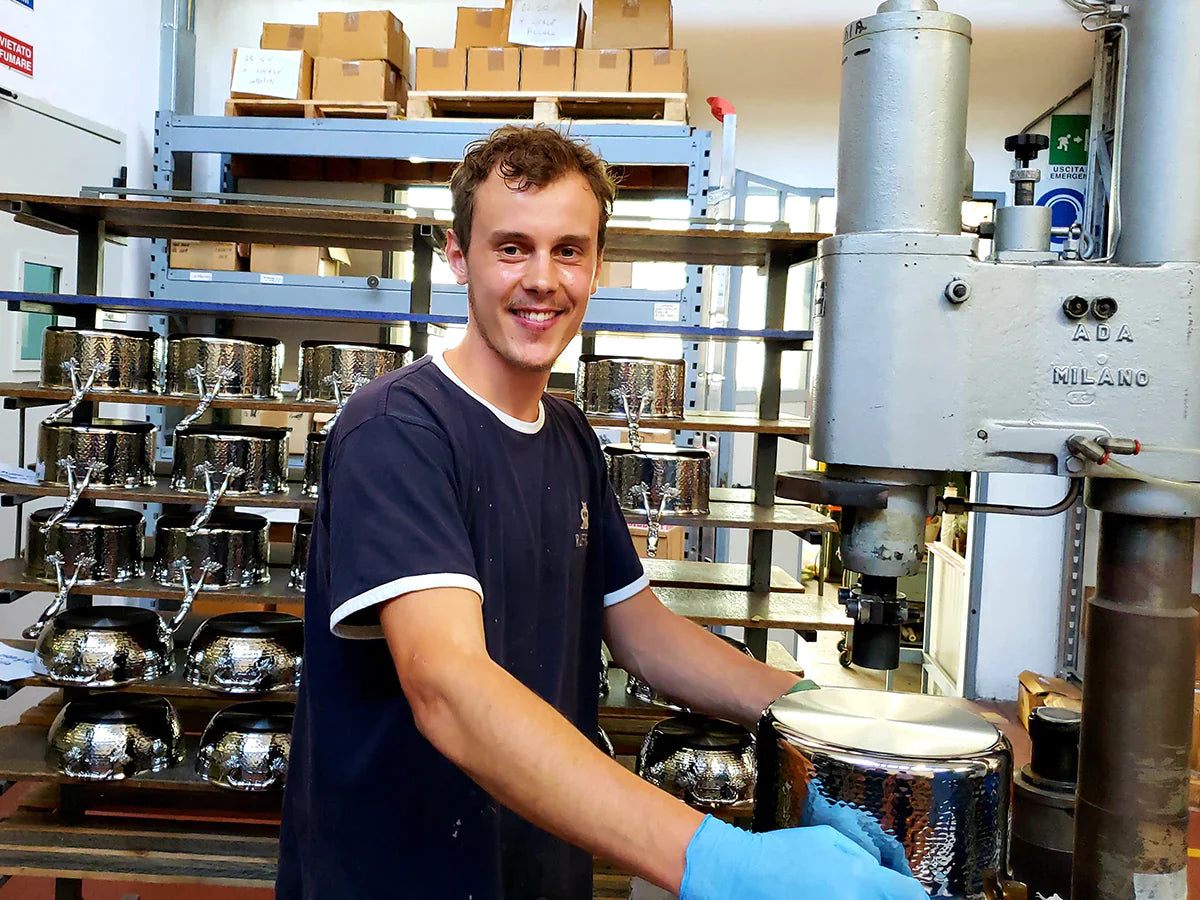 Corrado
Corrado is our youngest team member: he attached handles, knobs and stamps the bottom of every item with the Ruffoni logo to ensure authenticity. He follows Nerio and Alan around the workshop to learn all the tricks of the trade: he is a keen learner and promises that soon the student will become the master!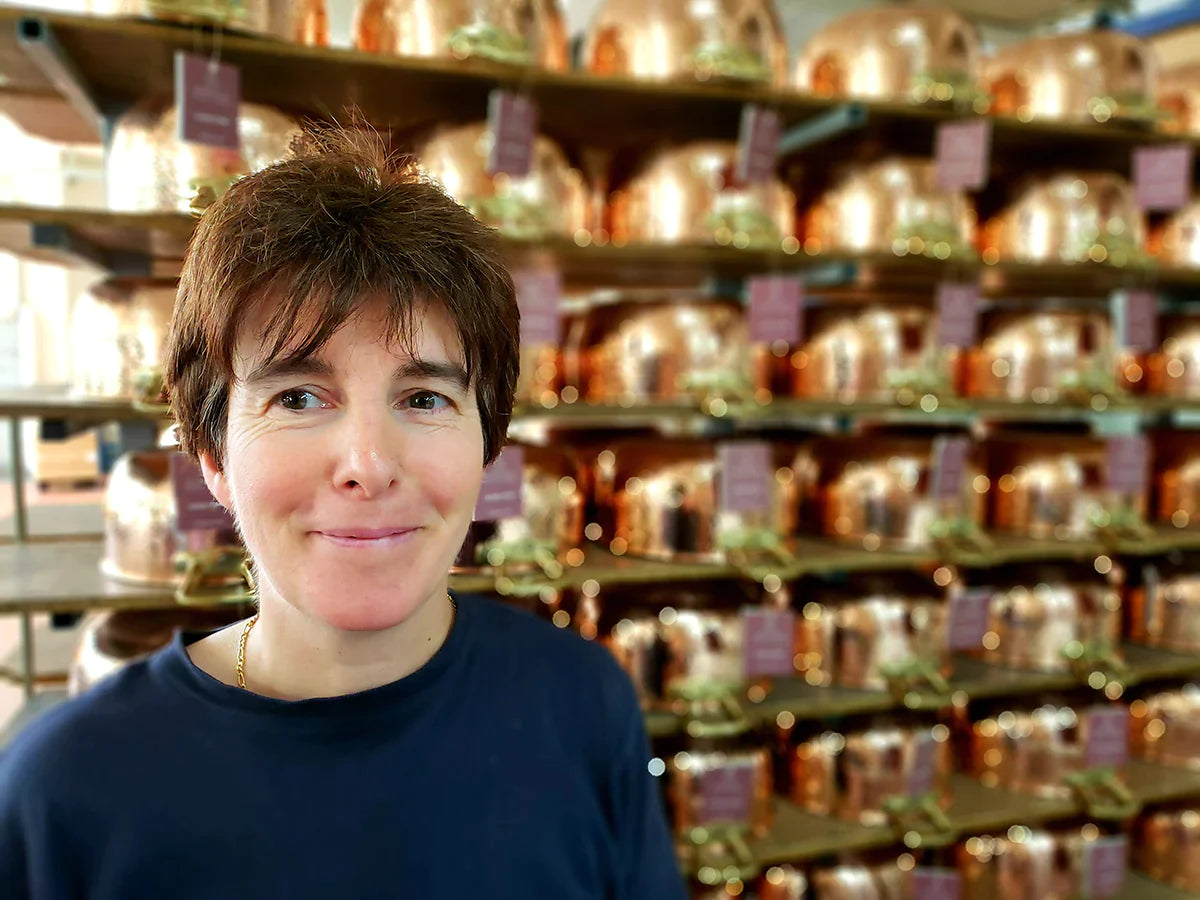 Antonella
Antonella cleans and checks every item to ensure they meet all Ruffoni quality standards before packaging them safely to reach your home.
Always smiling and friendly, Antonella whistles while working, but don't let that fool you: she has super-human eyesight and is the most intransigent of quality inspectors. Nothing leaves the workshop without her approval!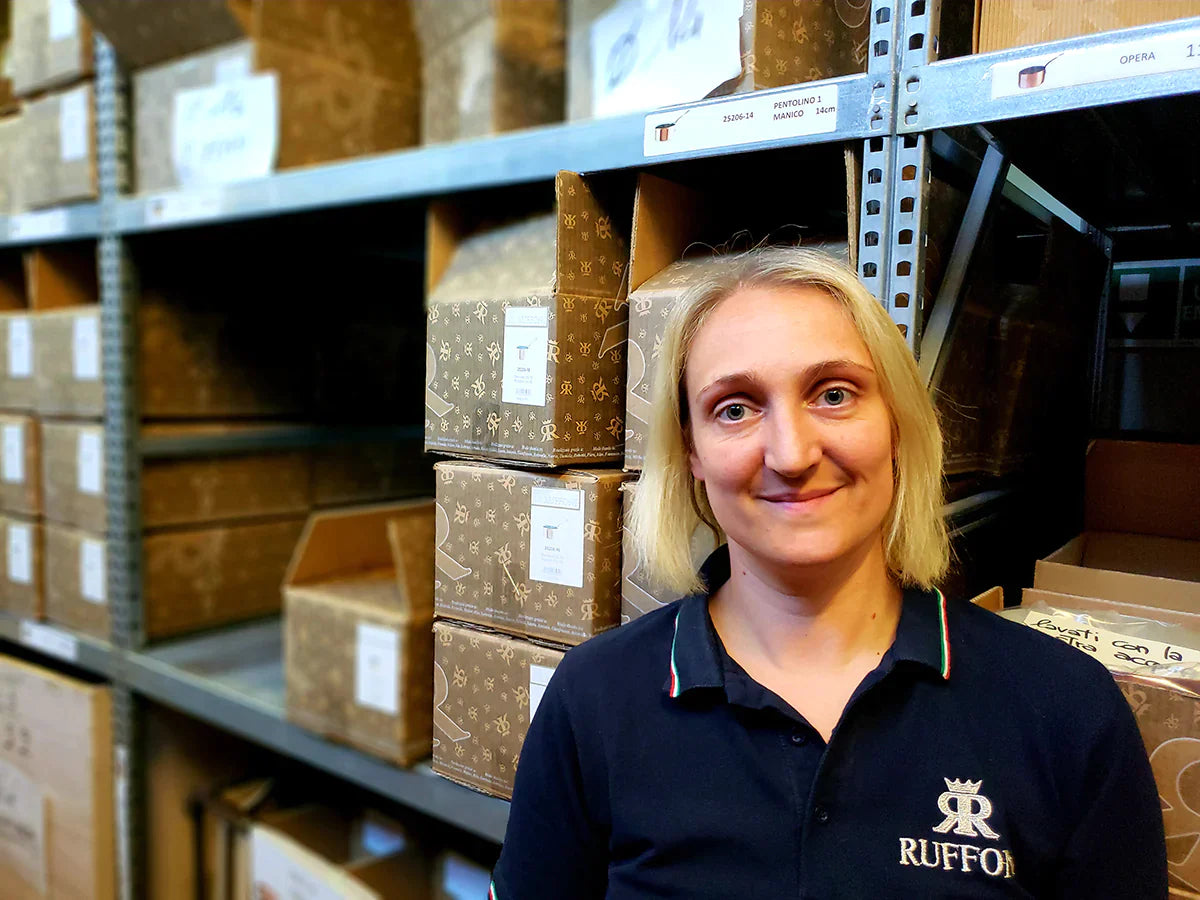 Elena
Elena is in charge of the stock room, preparing and assembling all orders and making sure we don't run out of your favorite items.
Having joined Ruffoni short-term on a maternity cover, Elena fitted right in with the team and never left. She loves learning about our far-away clients, and has an impressive memory for names, addresses and special delivery requirements.