Learn more about this Ruffoni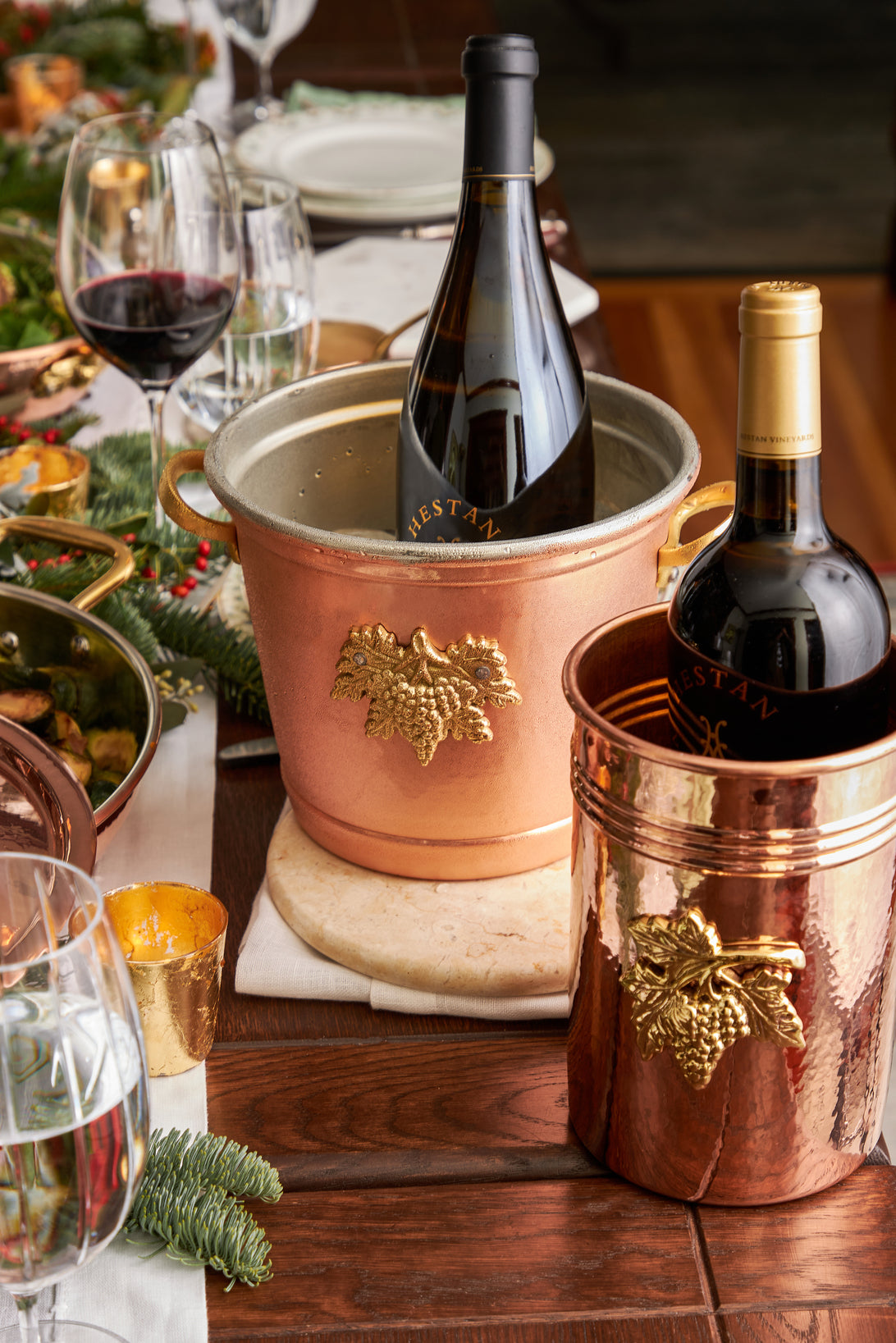 The Ruffoni accessories
Pots and pans might be the kitchen's main stars, but accessories and specialty pieces play a crucial supporting role. Some, such as the pasta insert and the warming stand are born as additions to main pieces and allow discerning home chefs to get even more use and enjoyment out of their collections. Others, like our jars and olivewood tools, don't need anything else: a lovely gift idea for a Ruffoni lover but also an elegant collection starter, suitable for anyone. Finally, some specialty items like the zabaglione bowl and jam pot honor antique confectionery traditions that rely on copper's fantastic thermal and chemical properties in the making of caramel, jams and preserves, whisking egg whites and creating zabaglione.
- Made of conductive solid copper, resistant stainless steel, clear glass and olive wood
- Heirloom quality items, worthy of being handed down through generations
- Recommended for cooking, gifting, and for a stunning presentation at the table
- Lifetime Warranty
Shop the Ruffoni Accessories
Taking care of your Ruffoni the right way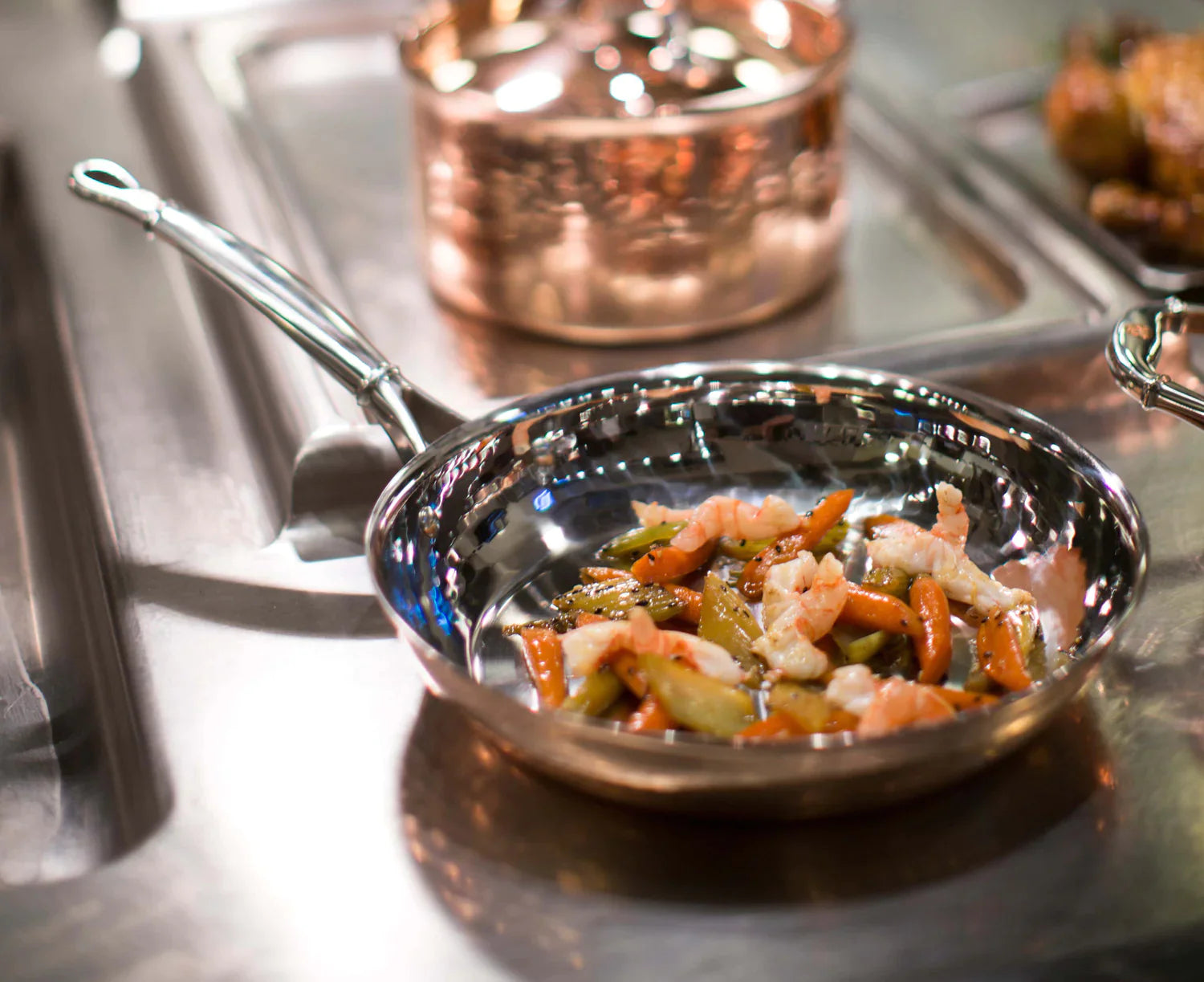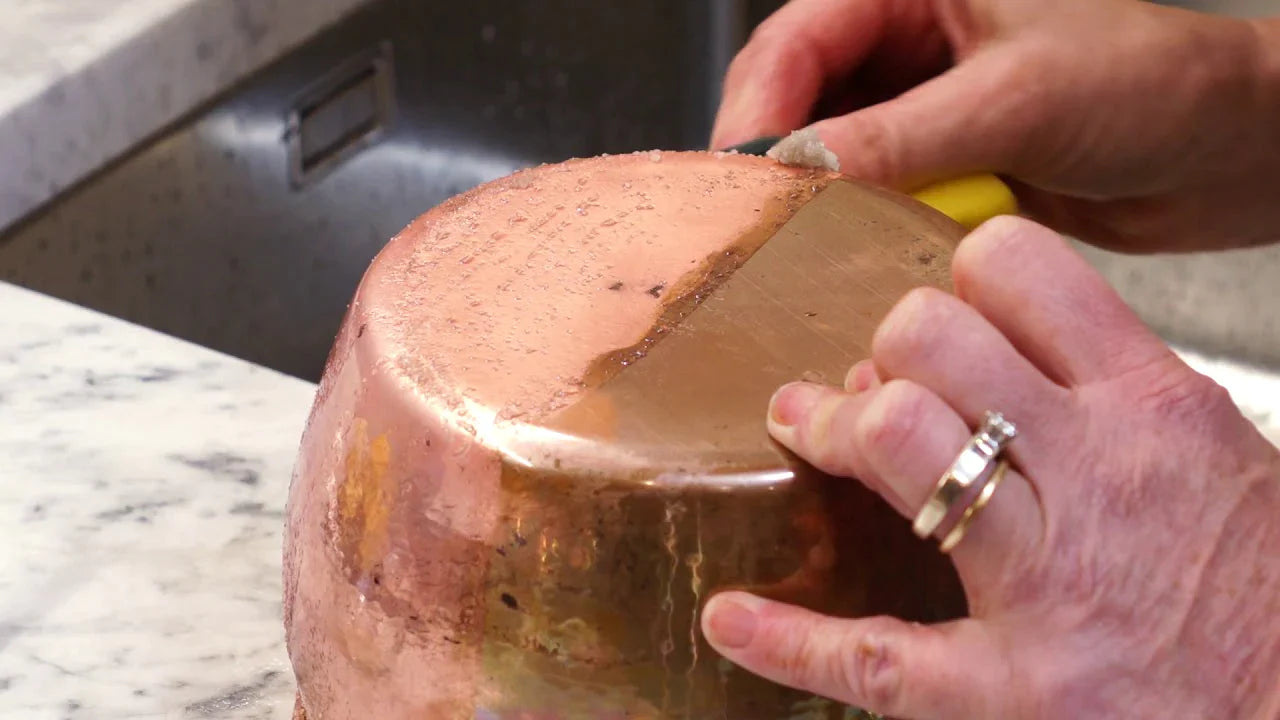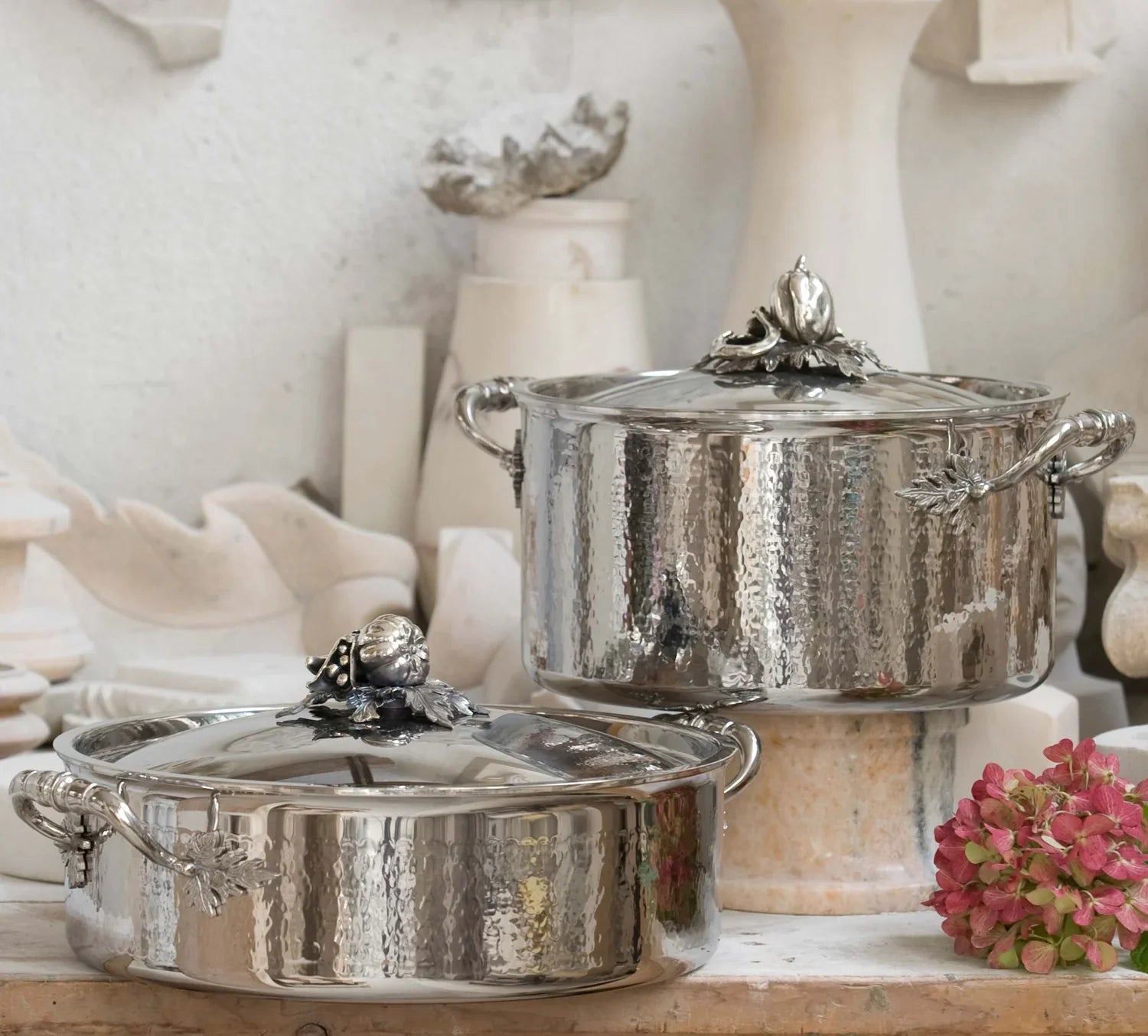 Cooking

Recommended for use on gas stovetops, open flames (wood, charcoal, barbecue) and in the oven - electric cooktops also possible. Use a burner that is similar in diameter to the cookware, never heat the pot empty and do not exceed 230 C (450 F). To avoid scratching or dulling the polished surface, do not use knives, sharp kitchen tools, corrosive detergents and metal scouring pads.
Washing and Polishing

Hand-wash with a soft sponge and mild detergent, and dry immediately with a soft cloth.With use, copper develops a rich patina over time that many love and cherish. To restore a polished shine, use a good copper polish (like Ruffoni Cleaner) or salt with lemon juice/vinegar.
Silver care

The silver-plated finial will naturally tarnish over time: use a silver-polishing cloth to restore its shine, or to polish more thoroughly remove from the lid by twisting the special screw - rotate the screw, not the finial, to prevent damage to the lid. Always hand-wash as dishwasher use would accelerate the silver tarnishing.