Regular price
Sale price
€640,00
Unit price
per
Ideal for boiling and simmering soups and stocks and for adorning the stove when not in use
Crafted in solid copper for unparalleled heat conductivity and tin-lined by hand over fire
Crowned by the Limited Edition Mickey Mouse bronze knob
Manufactured in limited quantities and stamped on the bottom with a unique serial number
Includes the Disney100 x Ruffoni Celebration bronze coin
Made in Italy
View full details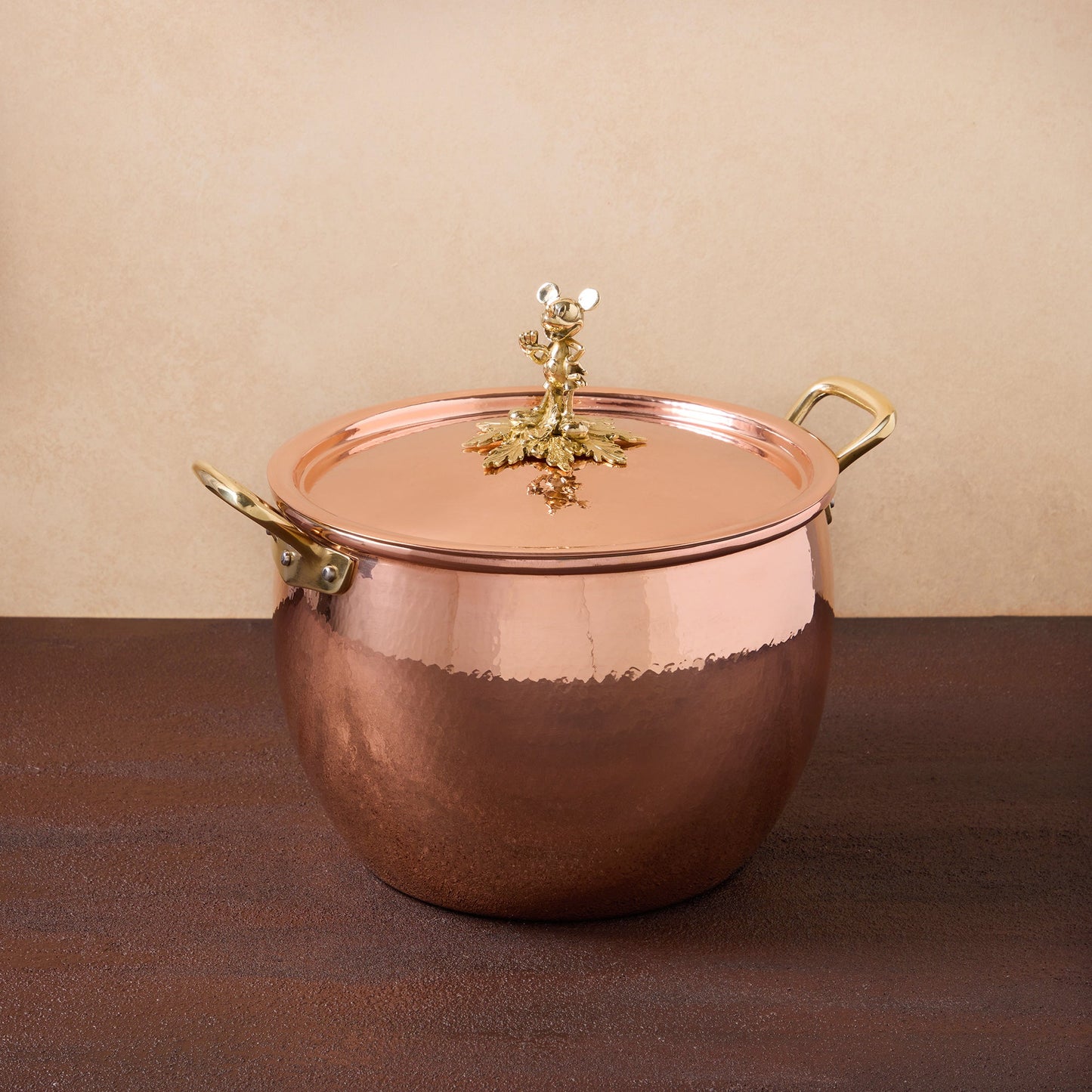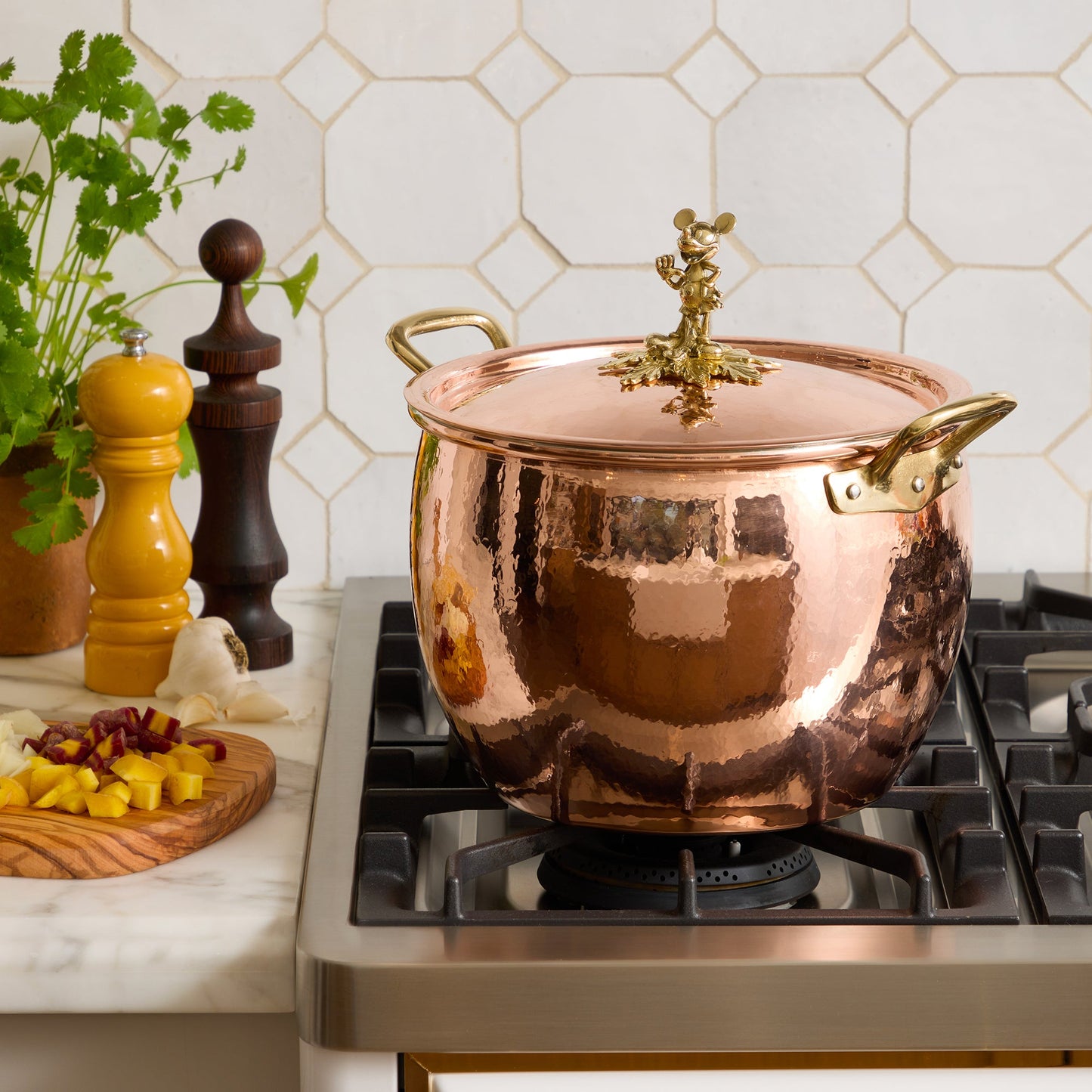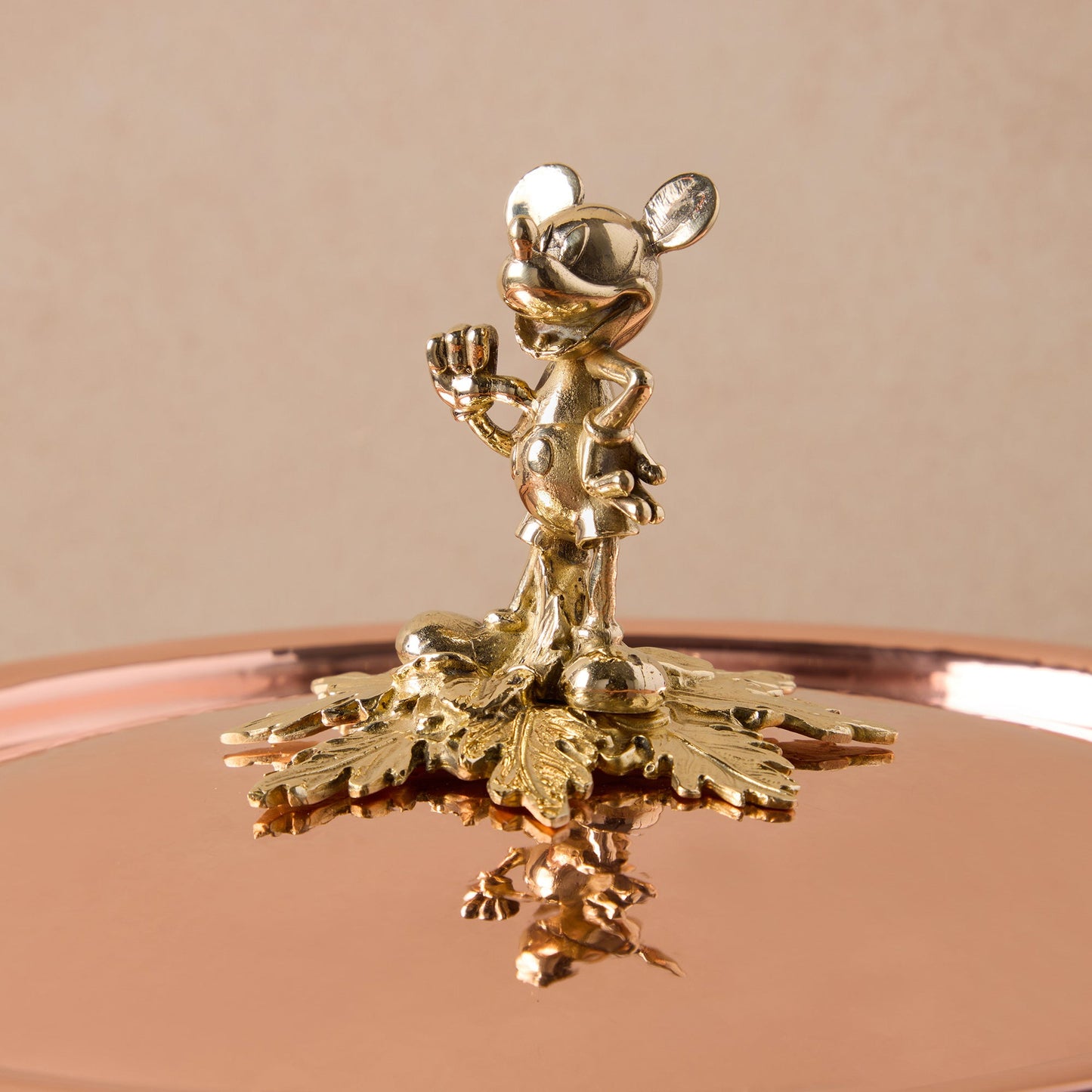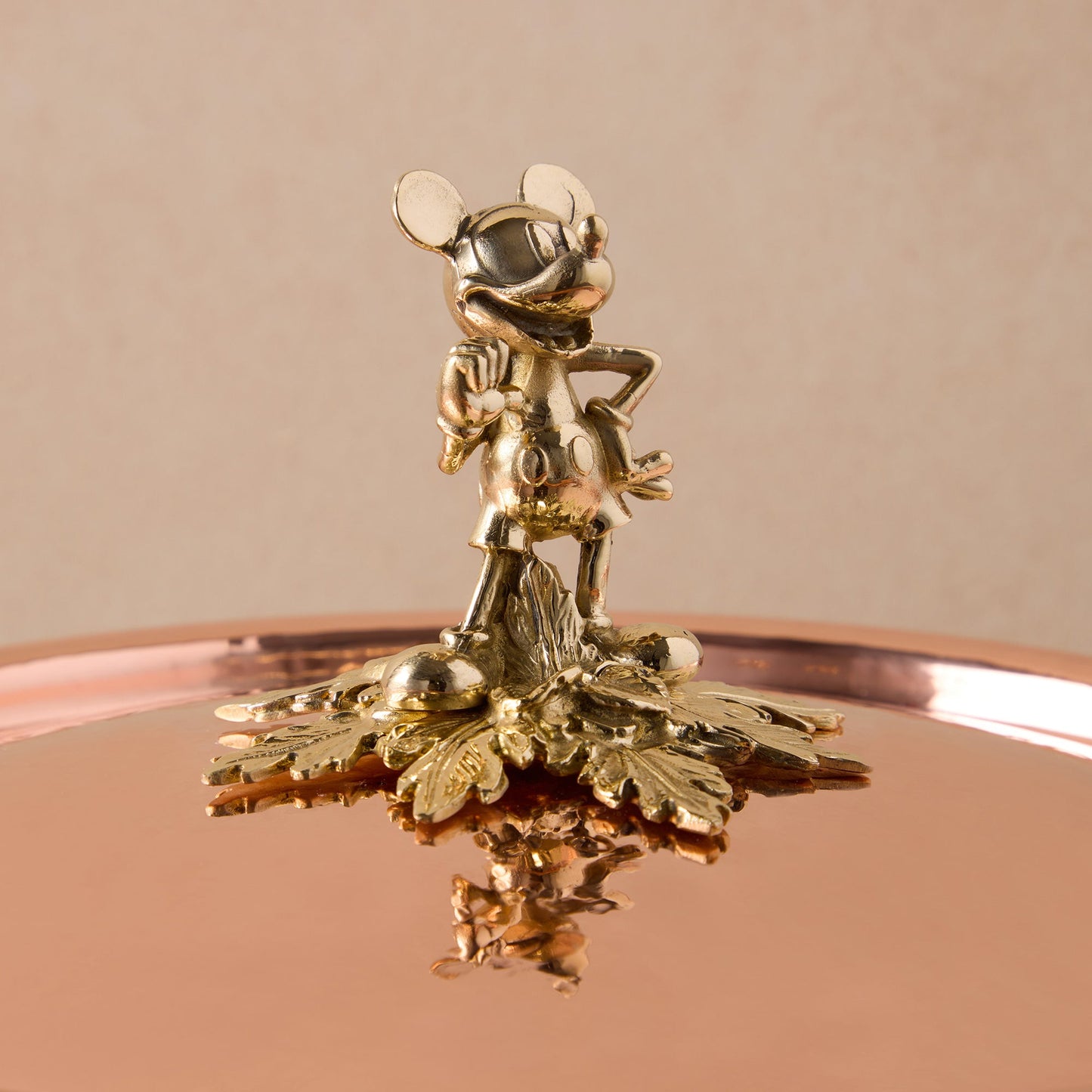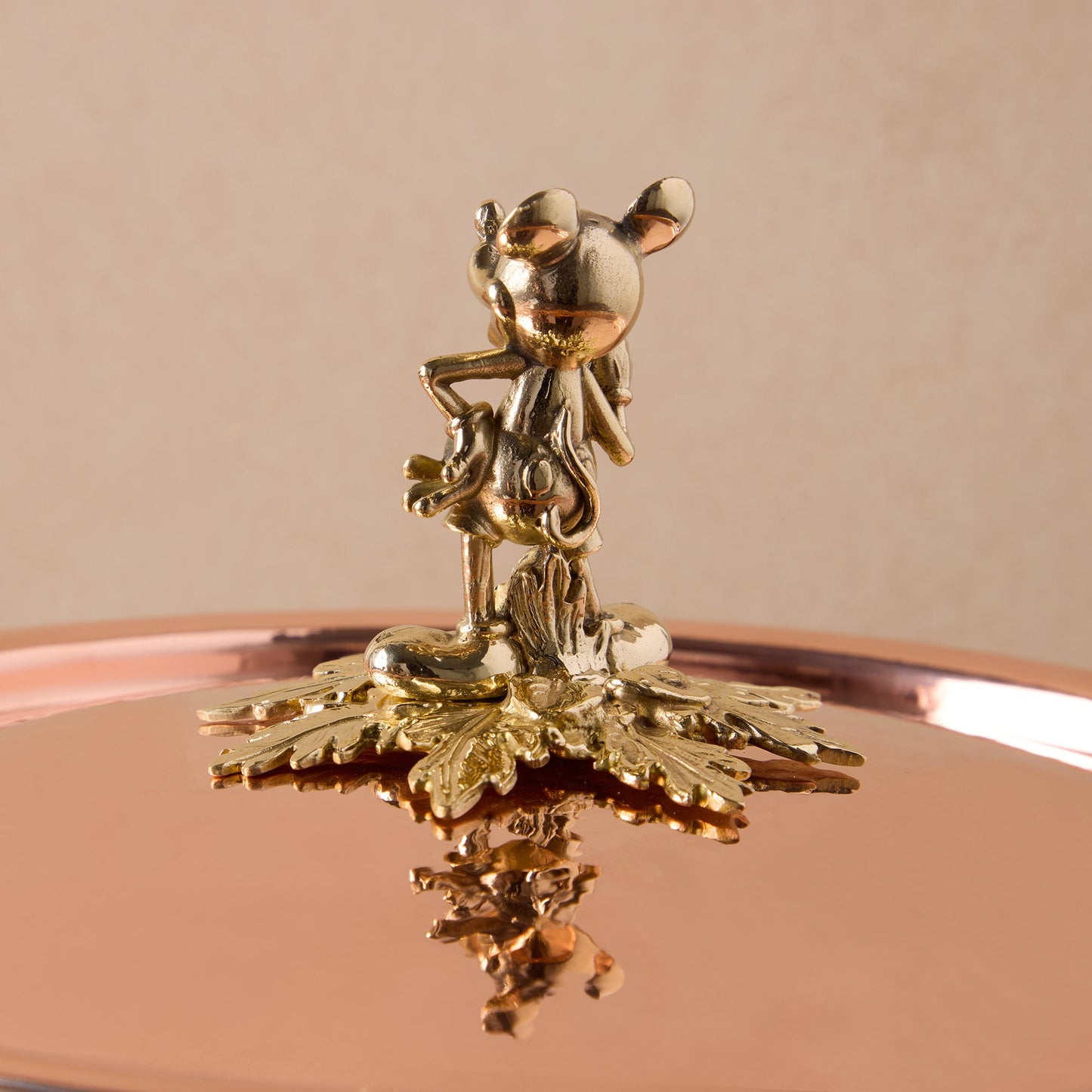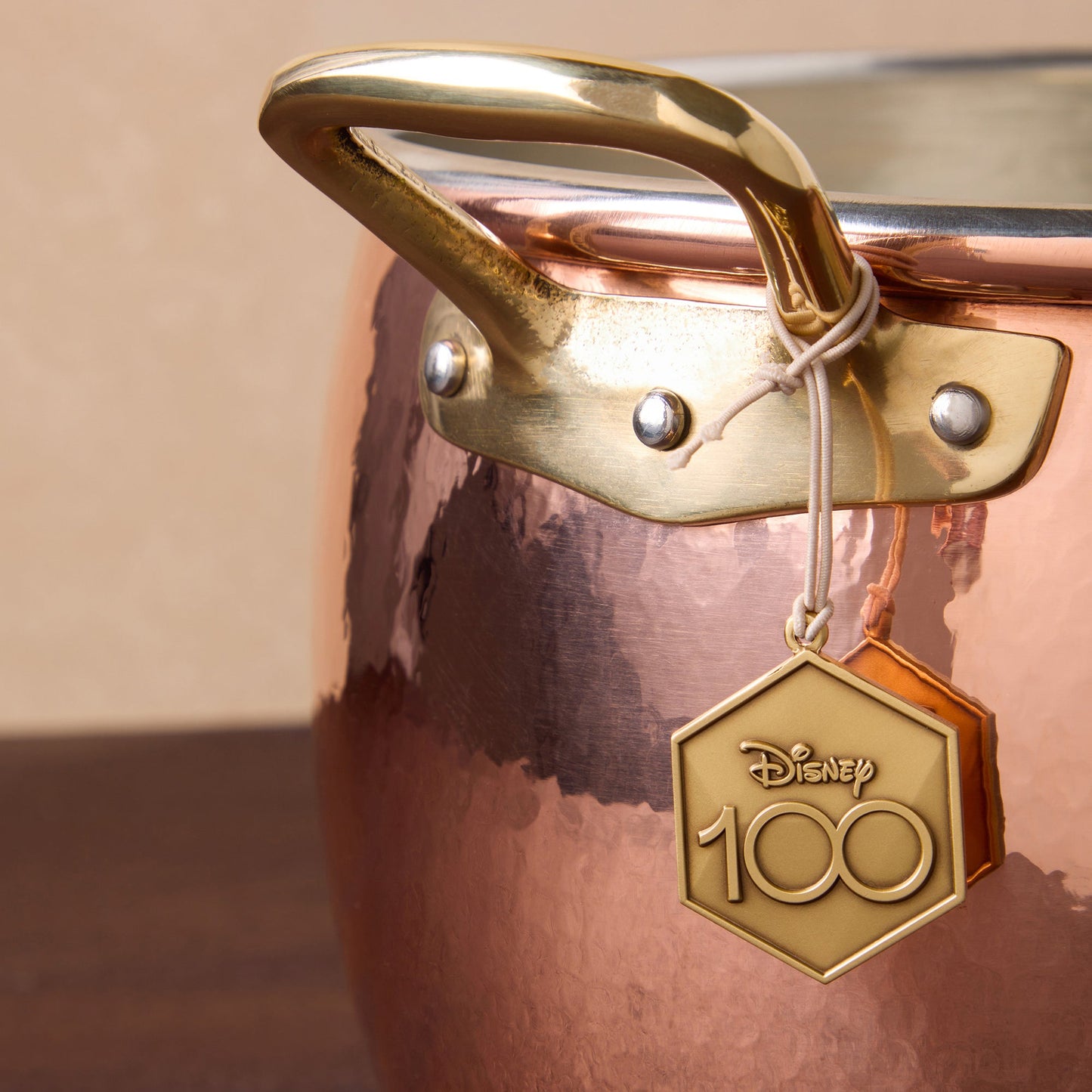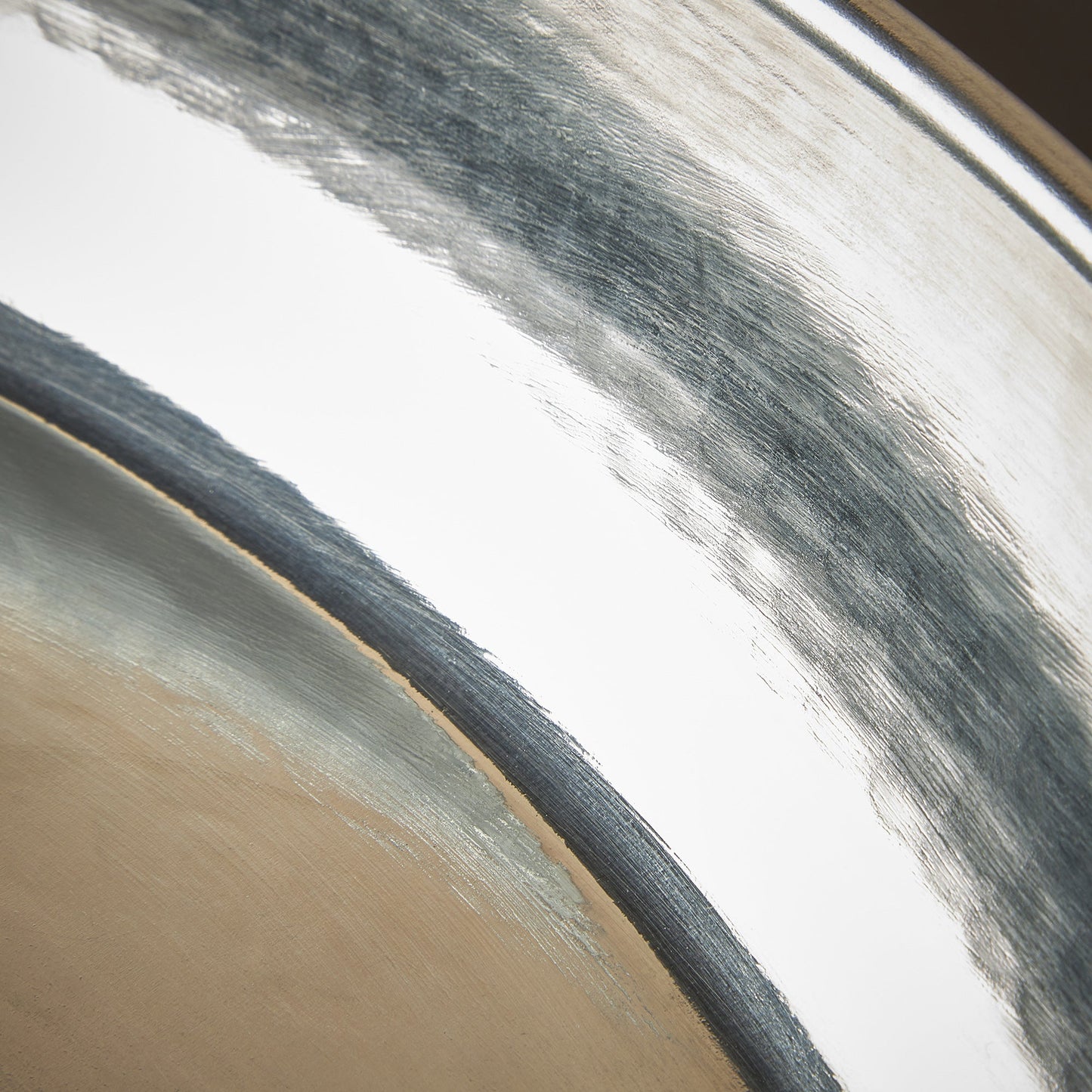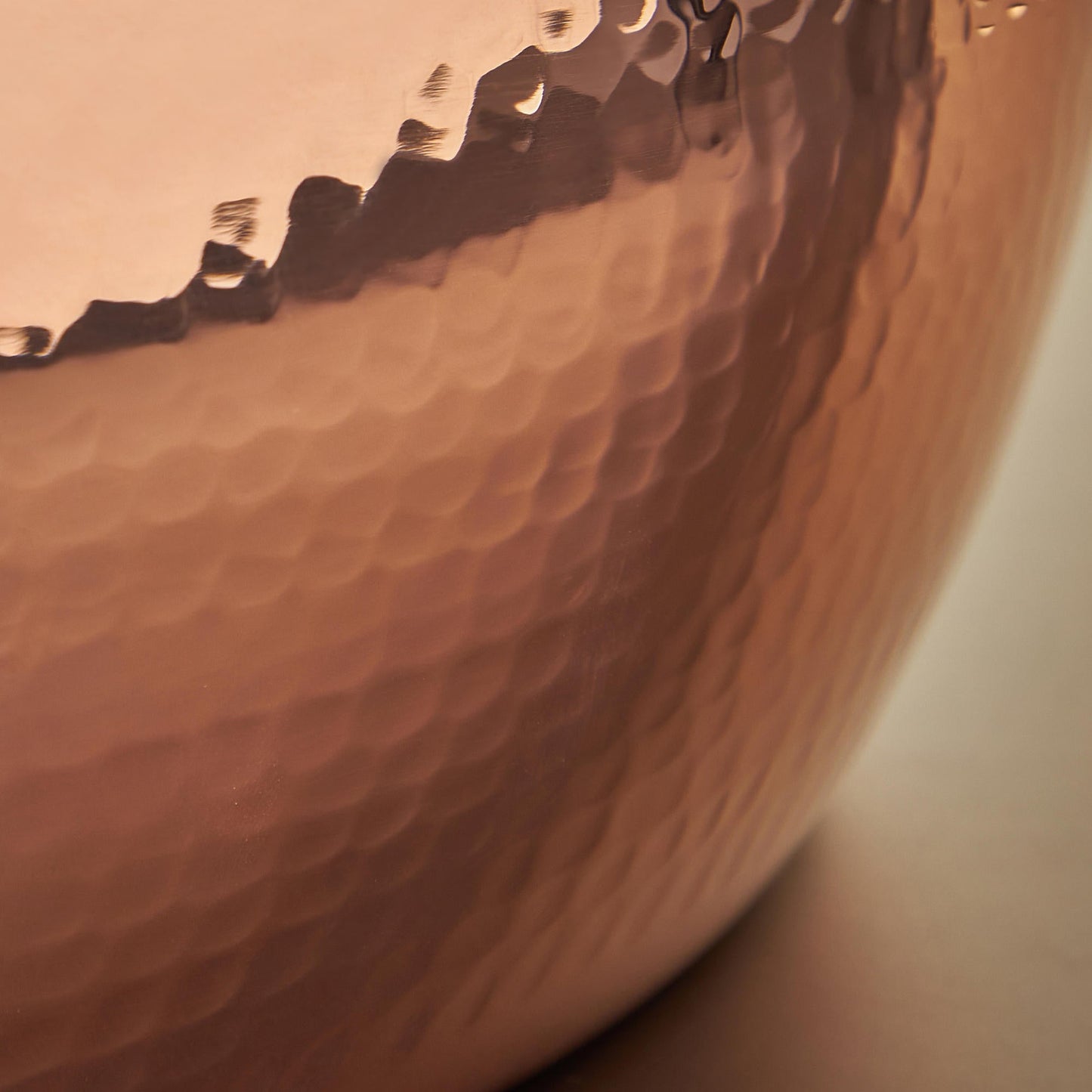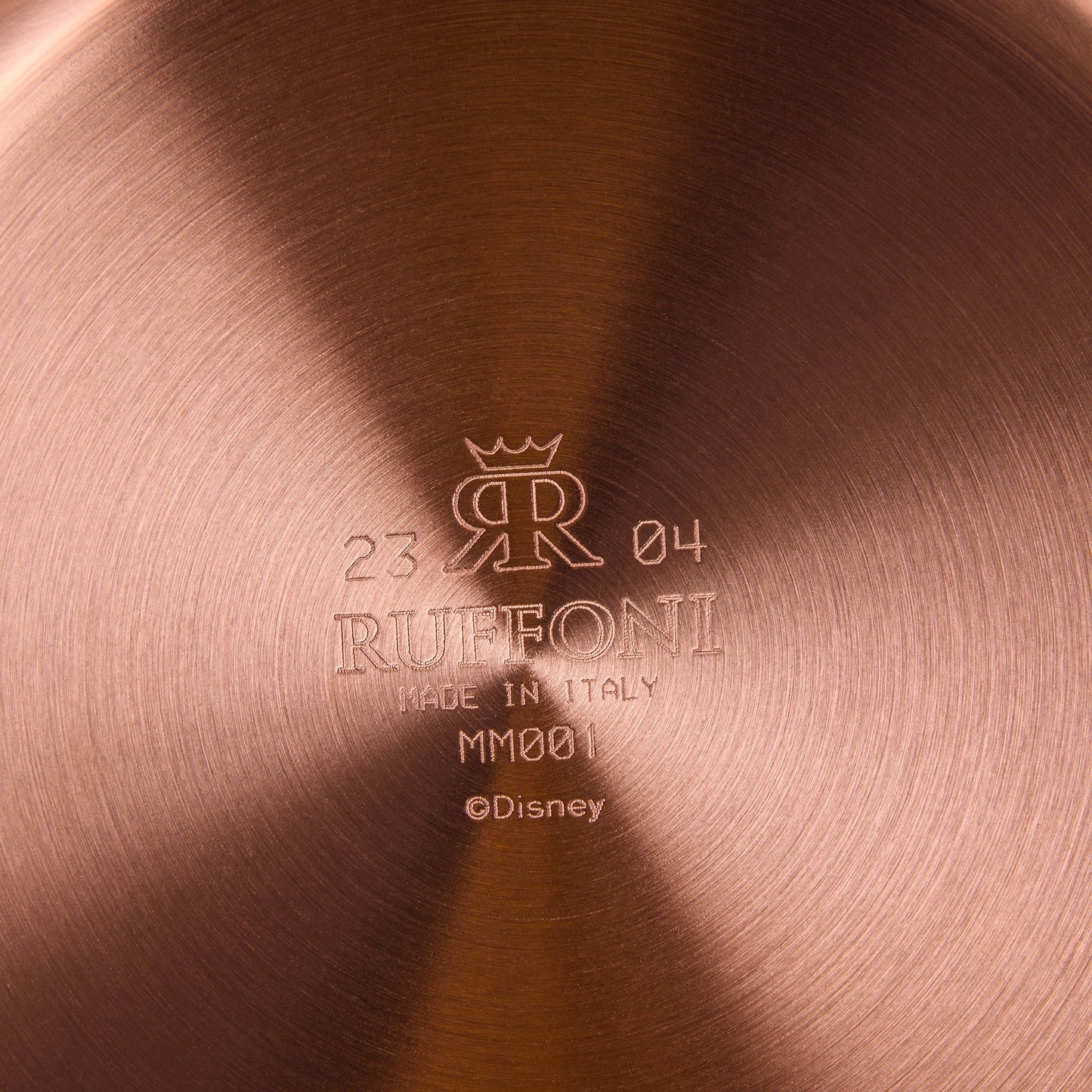 Learn more about this Ruffoni
Our most iconic and easily-recognizable shape meets the quintessential Disney character: Mickey Mouse. As resourceful as Mickey, this covered Stockpot will be by your side to simmer healthy and nourishing soups, stocks and minestrone, and to boil pasta for midweek dinners for the whole family.
Crafted in solid copper for superior heat conductivity, hammered for increased strength and lasting beauty and tin-lined by hand over fire so naturally low-sticking. The riveted handles are cast of solid bronze, and the lid is crowned by a solid bronze Mickey Mouse limited edition knob, designed to celebrate Disney 100 Years of Wonder.
A collector piece that will transition confidently from stovetop to tabletop – and thanks to its striking look will be a conversation starter even when resting on the stove.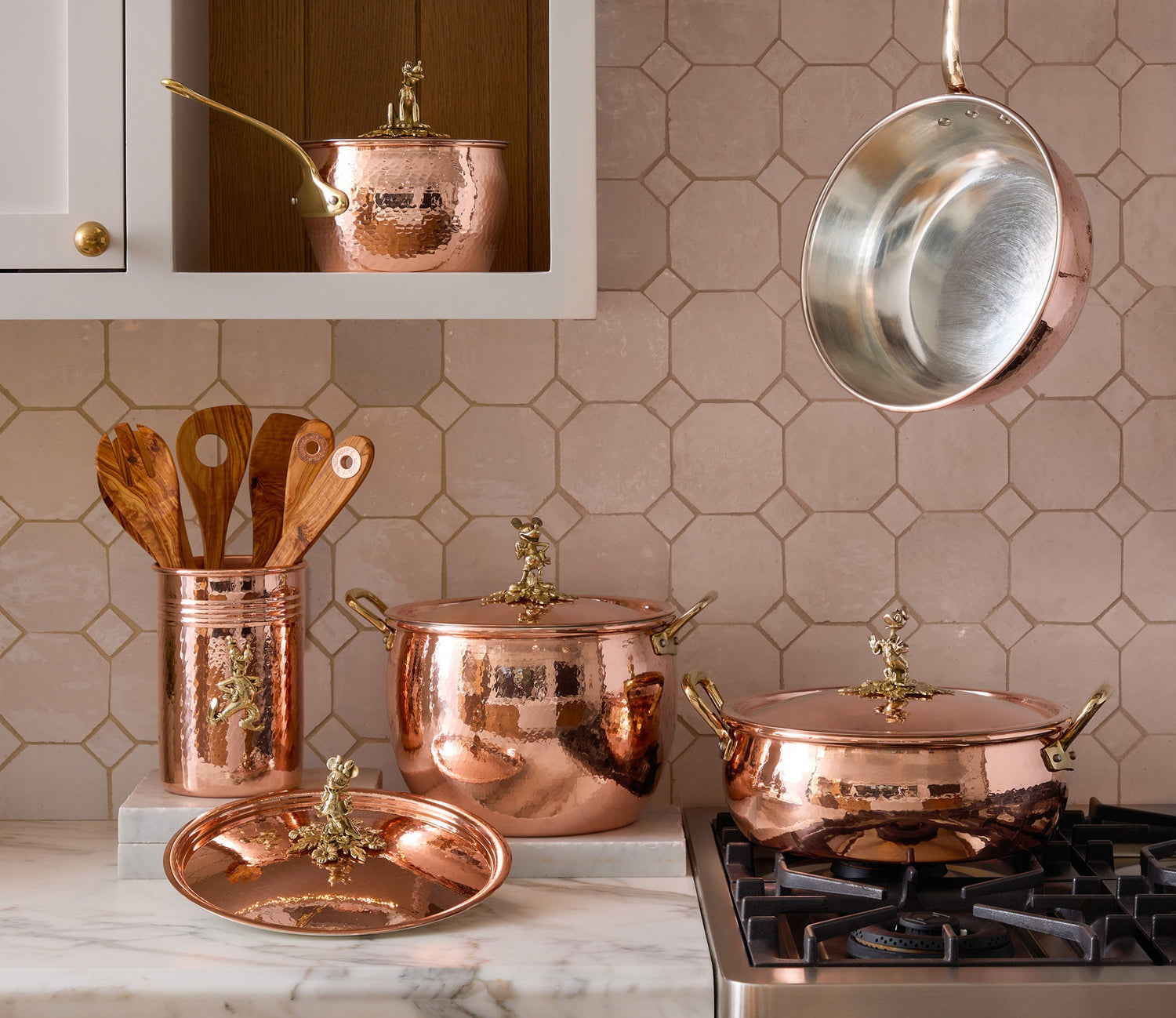 Disney100 x Ruffoni collection
Celebrate Disney 100 Years of Wonder with the Disney100 x Ruffoni Limited Edition: a special collection that combines Disney's beloved Classic characters with the most iconic of our collections – Ruffoni Historia.
Sharing the commitment to create high-quality products that spread joy and happiness into people's lives, we have partnered with Disney Home to design five collector pieces that bring the heroes of our childhood to our kitchens.
Disney Mickey Mouse, Minnie Mouse, Donald Duck and Pluto adorn the lids of exquisite tin-lined copper pots and pans, while Goofy adorns the solid copper toolholder which completes the line-up. All are artisanally handcrafted in Italy in very limited quantities by our master coppersmiths, to add a touch of Disney magic to every home.
Shop Disney100 x Ruffoni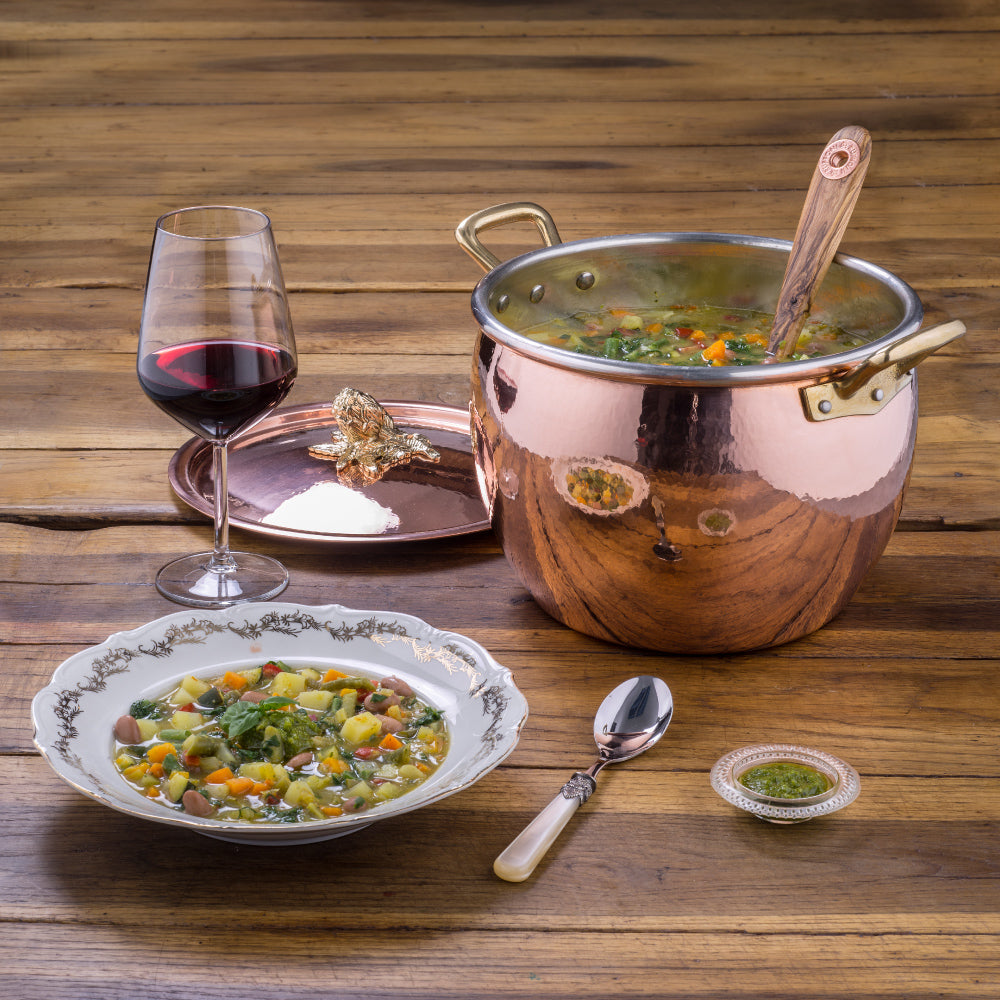 Getting the most out of your Ruffoni Stockpot
Stockpots are approximately as tall as they are wide: a clever proportion that maximizes their capacity, meaning you can cook plenty of food at once.
Fill with water and any veggies found wondering at the back of the fridge for a light and tasty homemade vegetable stock, or add meat and bones for delicious homemade stock which can be used in any number of dishes (our favorite: risotto!). Alternatively, make a flavor base with soffritto, then layer on your favorite seasonal vegetables and simmer gently for endless soup options, nourishing and satisfying. The stockpot can also be used to gently simmer grains or prepare oatmeal for breakfast, or take a page out of all nonnas' book and mix vegetables, legumes and short pasta for a nourishing minestrone that the whole family will enjoy.
Bring directly to the table to keep your soup warm until serving and elevate any simple supper to special occasion. Store your stockpot right on the stovetop or on a display shelf when not in use to enjoy its warm shine every time you walk into your kitchen.
Shop Stockpots
Taking care of your Ruffoni the right way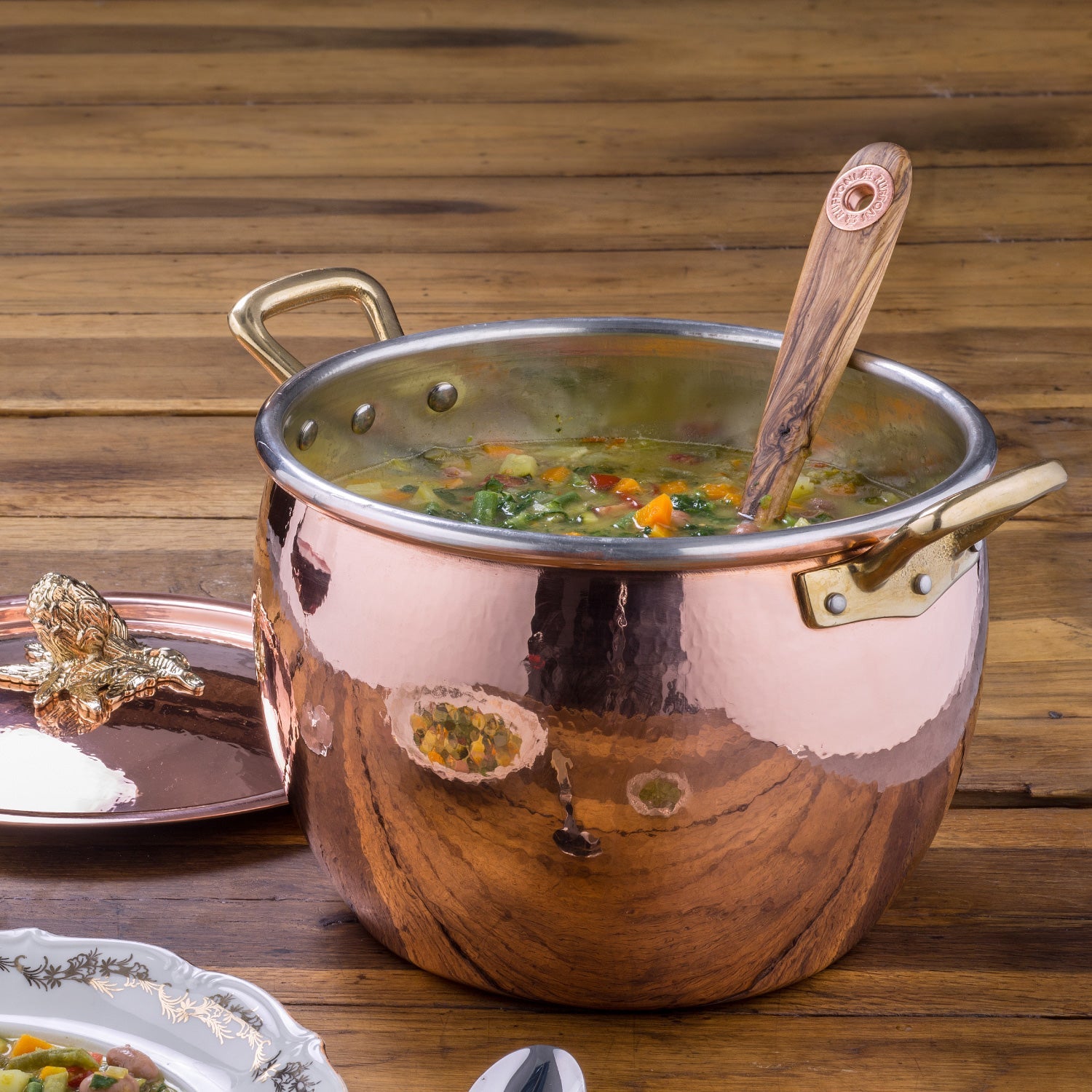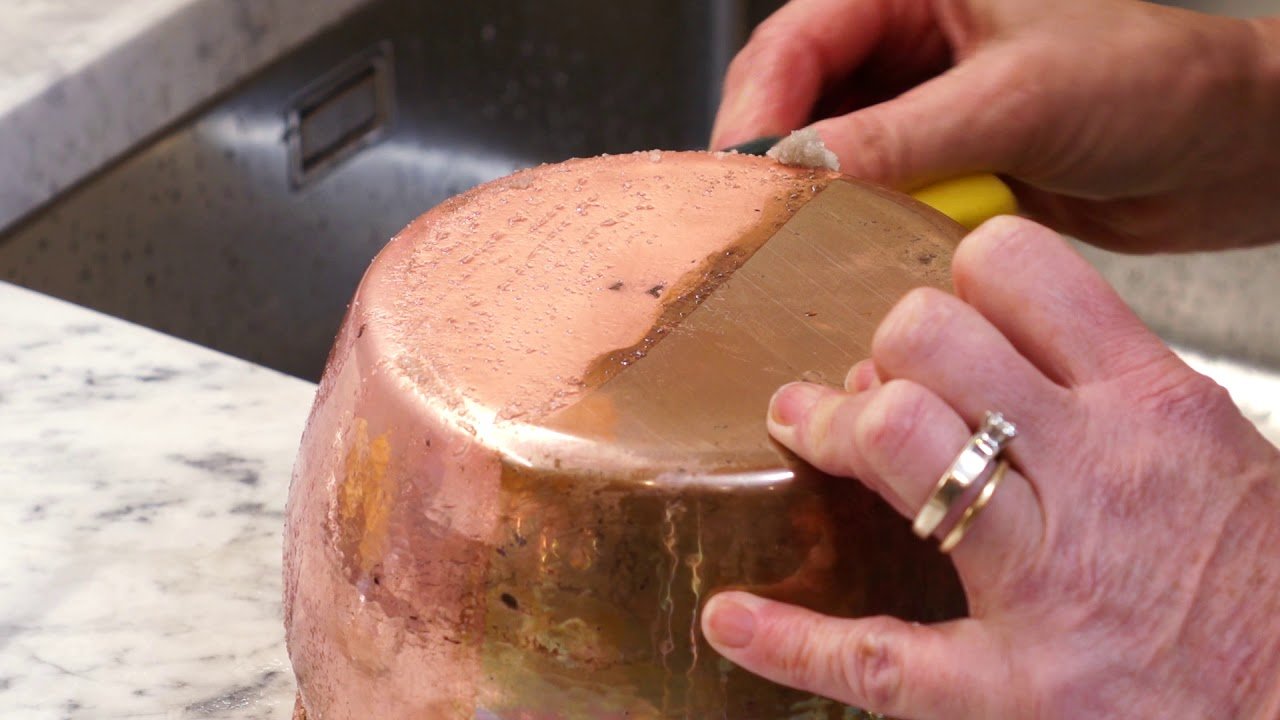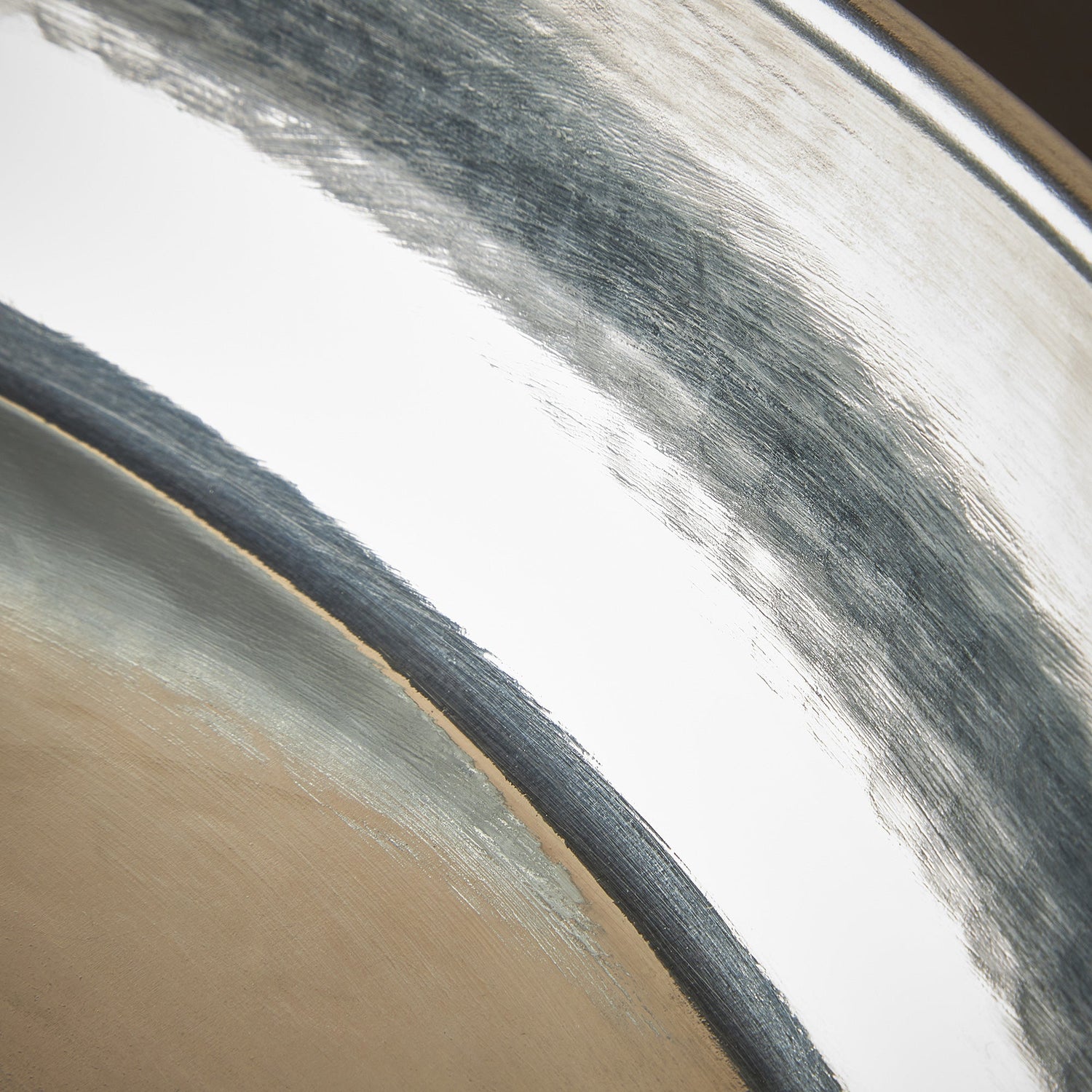 Cooking

Recommended for use on gas stovetops, open flames (wood, charcoal, barbecue) and in the oven - electric cooktops also possible.

Never heat the pot empty and do not exceed 220 C (430 F). Bronze handles will get hot: always use pot holders while cooking.

Use wood or plastic tools to avoid scratching the tin lining.
Washing and Polishing

Hand-wash with a soft sponge and mild detergent, and dry immediately with a soft cloth.

With use, copper develops a rich patina over time that many love and cherish. To restore a polished shine, use a good copper polish (like Ruffoni Cleaner) or salt with lemon juice/vinegar.
Tin Care

Tin will naturally discolor over time, but remain equally effective. Depending on use, the tin lining may eventually wear off and requireretinning. Prolong the tin lining's life by not scratching it with metal tools, never overheating the cookware, and limiting the use of acidic ingredients.