Ideal for simmering sauces, boiling pasta, grains, vegetables and soups
Crafted in solid copper for superior heat conductivity and lined in stainless steel
Hammered for increased strength and lasting beauty
Crowned with a stainless steel finial in the shape of a cauliflower and carrot
Made in Italy
View full details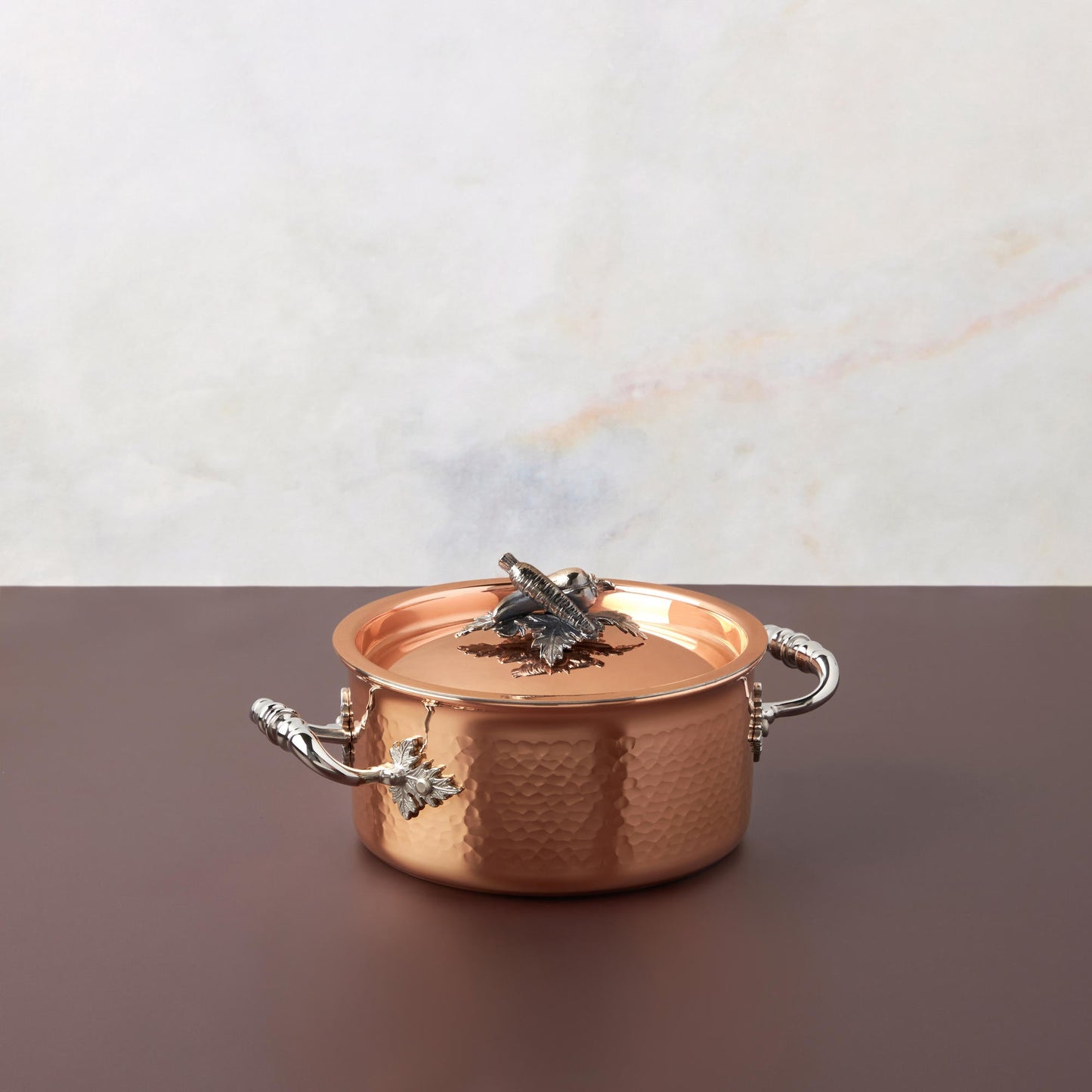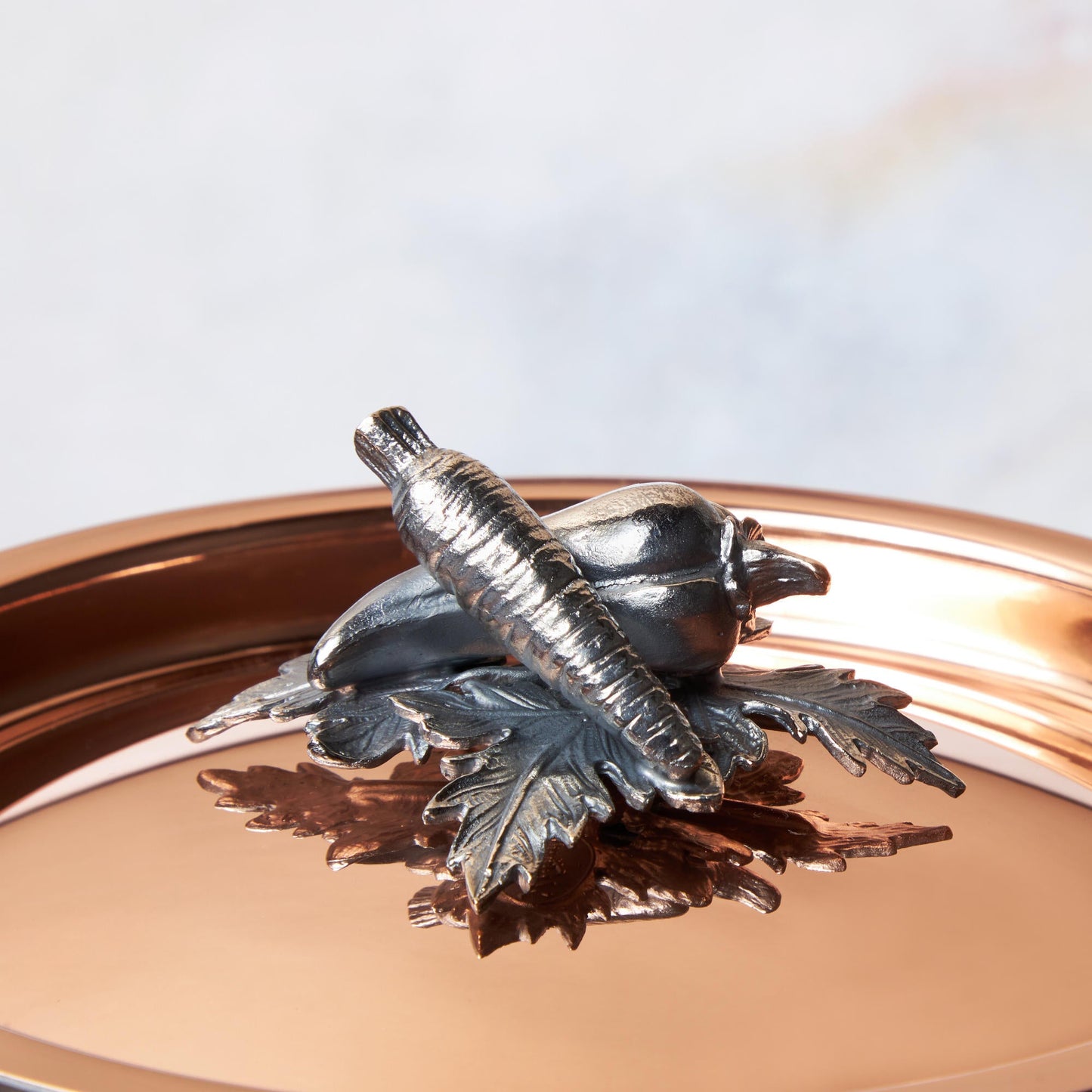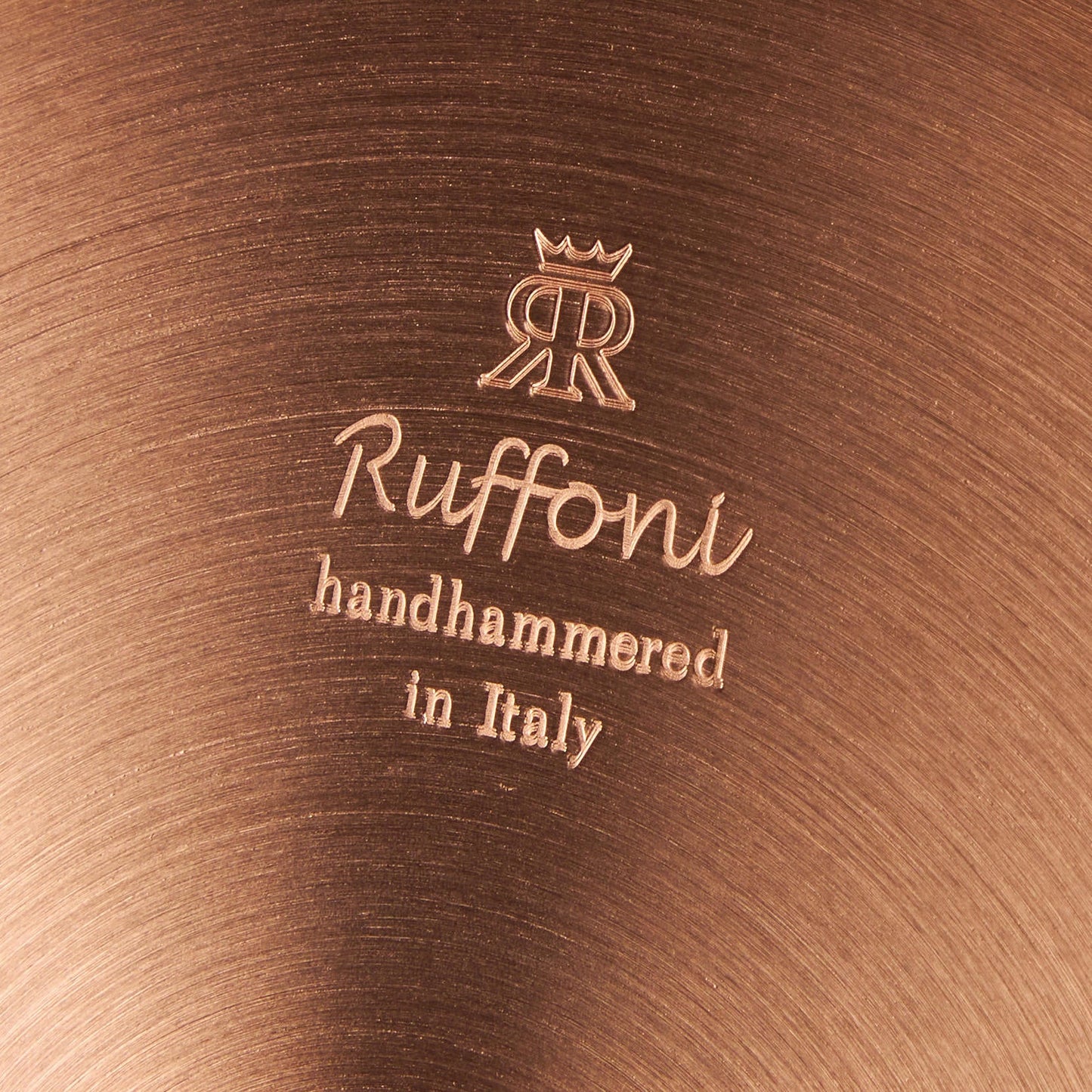 Learn more about this Ruffoni
Small but handy, our little saucepot is perfect for heating up stock or soup for two, boiling grains or small vegetables, and crafting all manners of sauces - the decorated lid will help you keep the kitchen splash-free in style.

Crafted in solid copper for superior heat conductivity, hammered by our master artisans for increased strength and lasting beauty and internally lined with practical, easy-to-care-for stainless steel. The stainless steel handles are decorated with delicate leaves and the copper-clad lid is enriched with a carrot and pepper-shaped finial, hand cast in solid bronze and silver plated.

A timeless piece that will transition seamlessly between stove, oven and table, and can be proudly displayed to adorn any kitchen when not in use.

Made in Italy.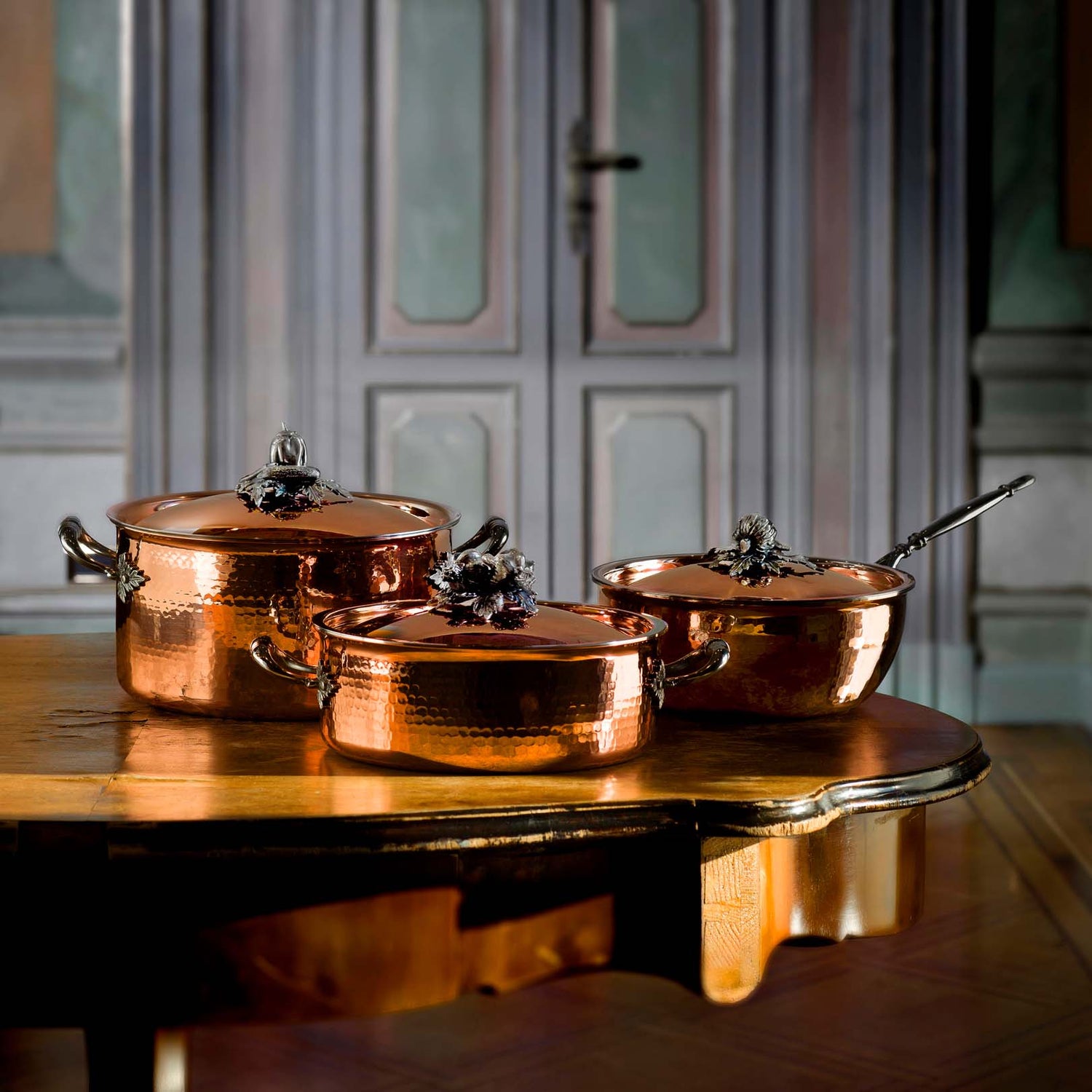 The Opus Cupra collection
Opus Cupra takes its name from the copper that forms its body, which is merged with the stainless steel of its interior lining and handles, and the silver on its decorated finials. From the union of different metals, comes superior cooking performance paired with unmatched elegance in the kitchen and at the dining table:
Thick copper cookware for great thermal conductivity, to ensure great control while cooking
Internally coated with practical, easy-to-clean and scratch-resistant stainless steel
Hammered by our master coppersmiths for increased strength and lasting beauty
Stainless steel handles are decorated with delicate leaves and attached with durable stainless steel rivets
Solid copper clad lids are enriched with finials in exquisite shapes of fruits and vegetables, hand cast in solid bronze and silver plated by our partner silversmiths
Heirloom quality items, worthy of being handed down through generations
Suitable for all hob tops excluding induction and oven-safe up to 450°F
Lifetime Warranty
Made in Italy
Shop the Opus Cupra collection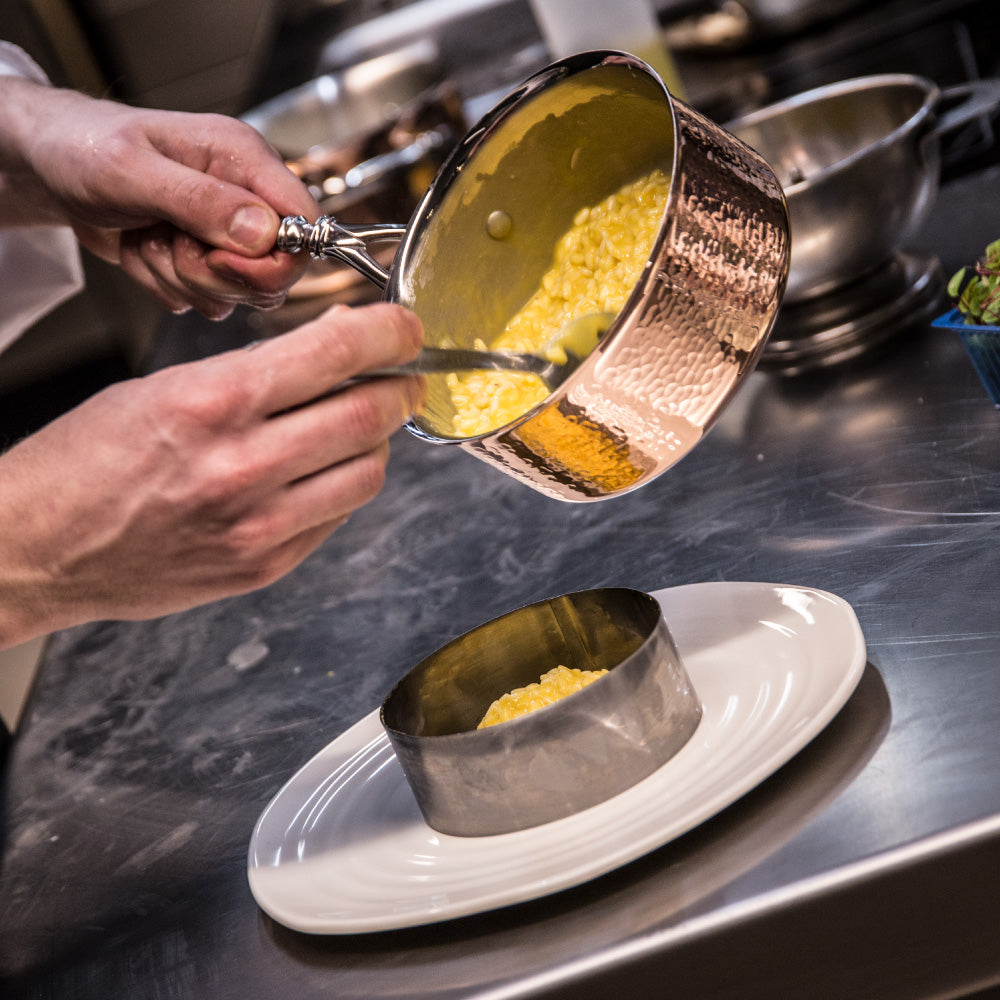 Getting the most out of your Ruffoni Saucepan
A kitchen essential true to its name, the saucepan is great for all manners of sauces and gravies...but it also does a lot more. Start the day heating the milk for the children's breakfast, or preparing a nourishing and creamy oatmeal; at lunch, quickly prepare a tasty sauce for pasta, or reheat last night's leftovers; in the evening, boil fresh green peas as a side, cook rice to a perfect fluffy consistency, keep your homemade stock bubbling as you add it into a creamy risotto, or reduce the roast juices into an irresistible gravy. Finish off the day with a velvety vanilla custard.
Choose the saucepan with a comfortable stick handle for easy pouring, or opt for the saucepot with two side handles to fit neatly on the stove and table. Either way, this small but practical shape is a versatile kitchen ally you will find yourself coming back to again and again.
Bring directly to the table to dress the plate with a delicious steaming hot sauce or to make "scarpetta" by mopping up all the sauce with bread when no one's watching.
Shop Saucepans
Taking care of your Ruffoni the right way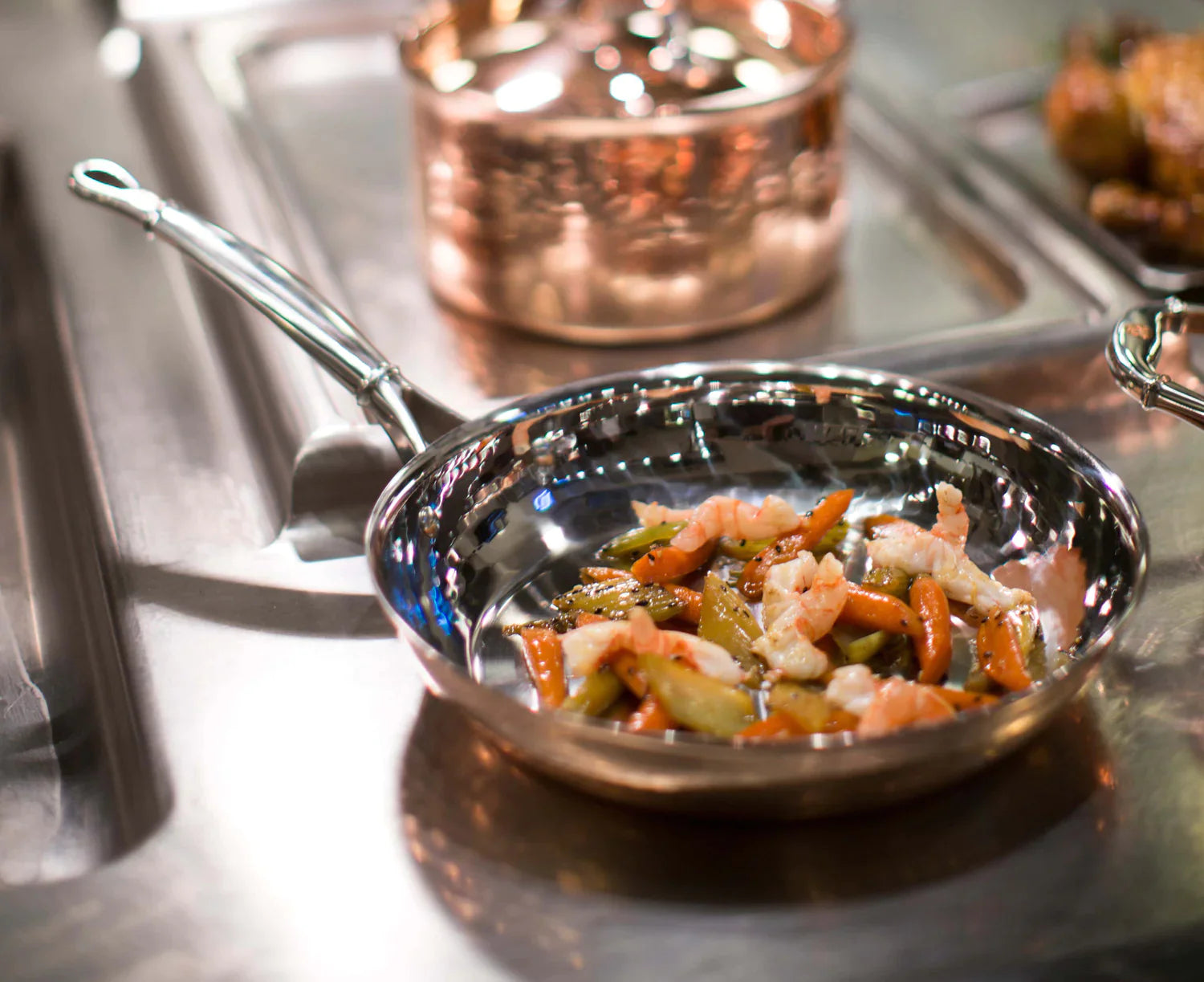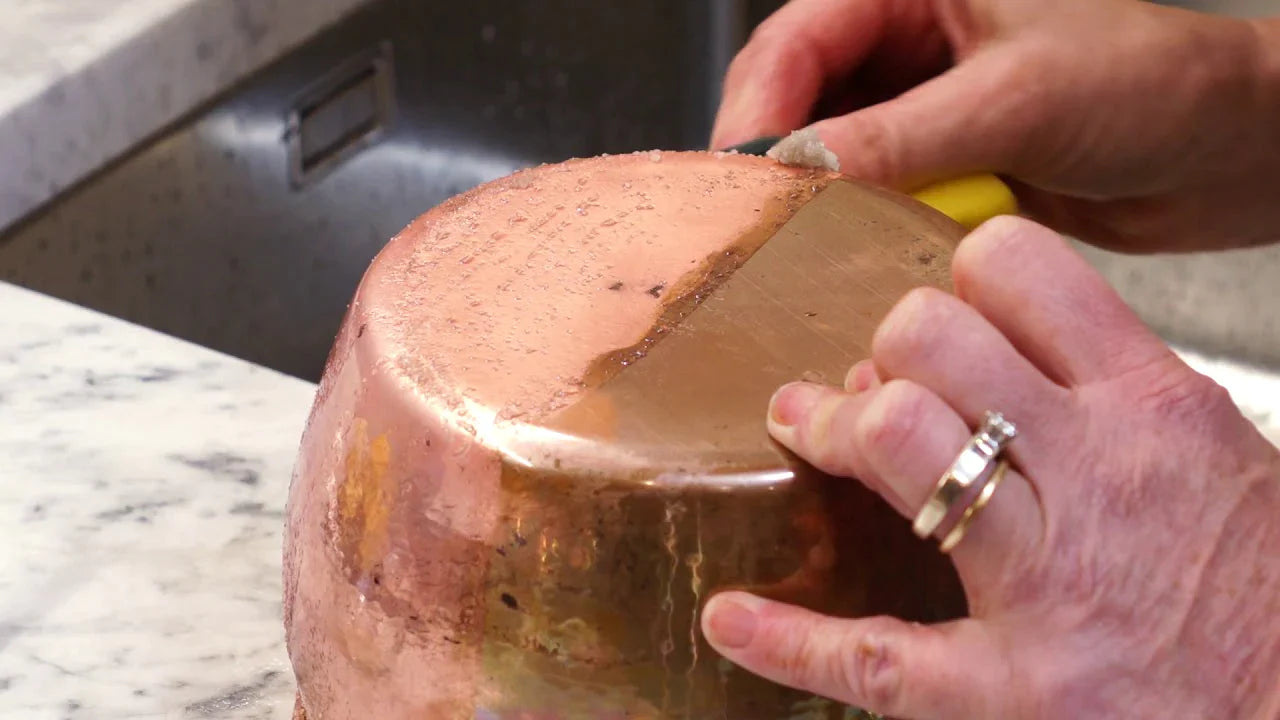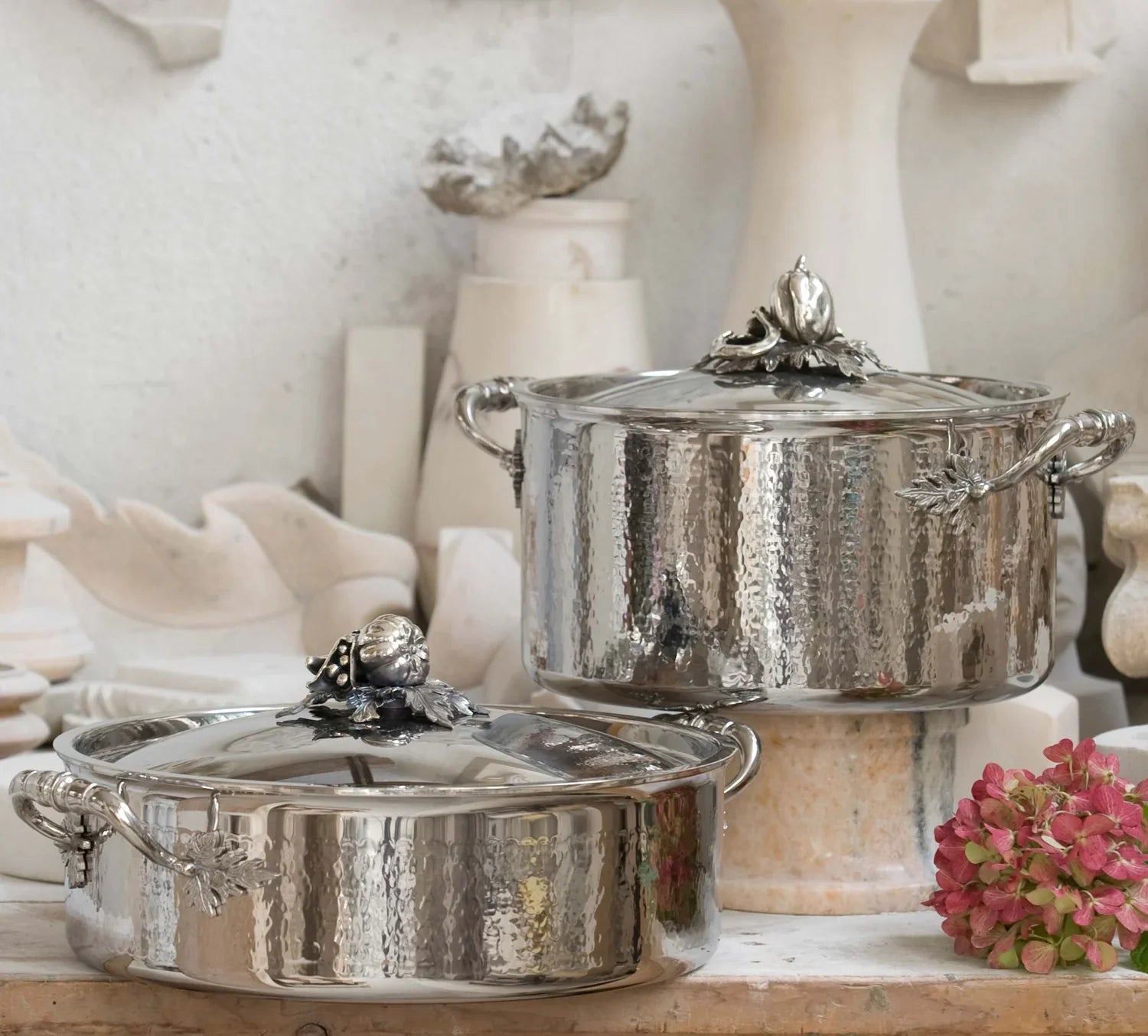 Cooking

Recommended for use on gas stovetops, open flames (wood, charcoal, barbecue) and in the oven - electric cooktops also possible. Use a burner that is similar in diameter to the cookware, never heat the pot empty and do not exceed 230 C (450 F). To avoid scratching or dulling the polished surface, do not use knives, sharp kitchen tools, corrosive detergents and metal scouring pads.
Washing and Polishing

Hand-wash with a soft sponge and mild detergent, and dry immediately with a soft cloth.With use, copper develops a rich patina over time that many love and cherish. To restore a polished shine, use a good copper polish (like Ruffoni Cleaner) or salt with lemon juice/vinegar.
Silver care

The silver-plated finial will naturally tarnish over time: use a silver-polishing cloth to restore its shine, or to polish more thoroughly remove from the lid by twisting the special screw - rotate the screw, not the finial, to prevent damage to the lid. Always hand-wash as dishwasher use would accelerate the silver tarnishing.