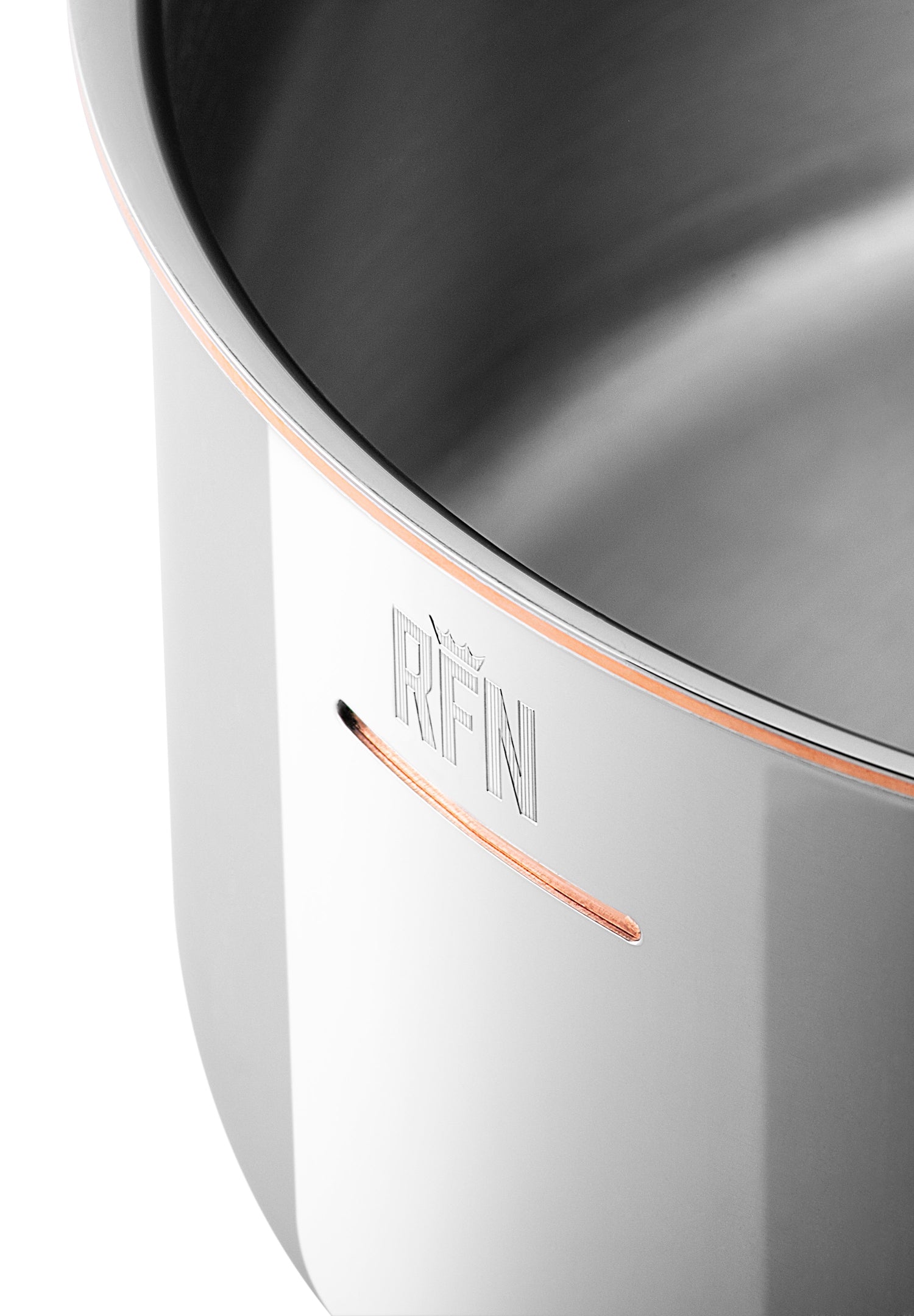 THIS IS MY STORY
Ciao! We only just met and I haven't made you fall in amore with me yet, so I'm going to introduce myself.
I'm an RFN pot.
I represent a new generation of illustrious pots and pans, with roots in Northern Italy, precisely in Omegna, Piemonte.
For centuries, in this land, the best artisans and metalsmiths have been practising their arte giving life to true masterpieces, just like my great-grandmother, a copper pan Antonio Ruffoni made in 1931. In 1962 Antonio's son Fremide founded the Ruffoni company and his grandson Walter led its international growth. Today, Antonio's great-grandchildren Giulia, Laura and Lorenzo, have inspired my creation for a new generation of chefs and cooks worldwide.
Combining the best materials, advanced technologies and Ruffoni's superior workmanship, the RFN brand was born. Bellissime pots and pans made to last, to be reliable and to offer professional performances in everyday cooking.
If, like me, you believe that everything in life is better with joy and flavor, welcome me to your kitchen and discover what it means to COOK CON GUSTO!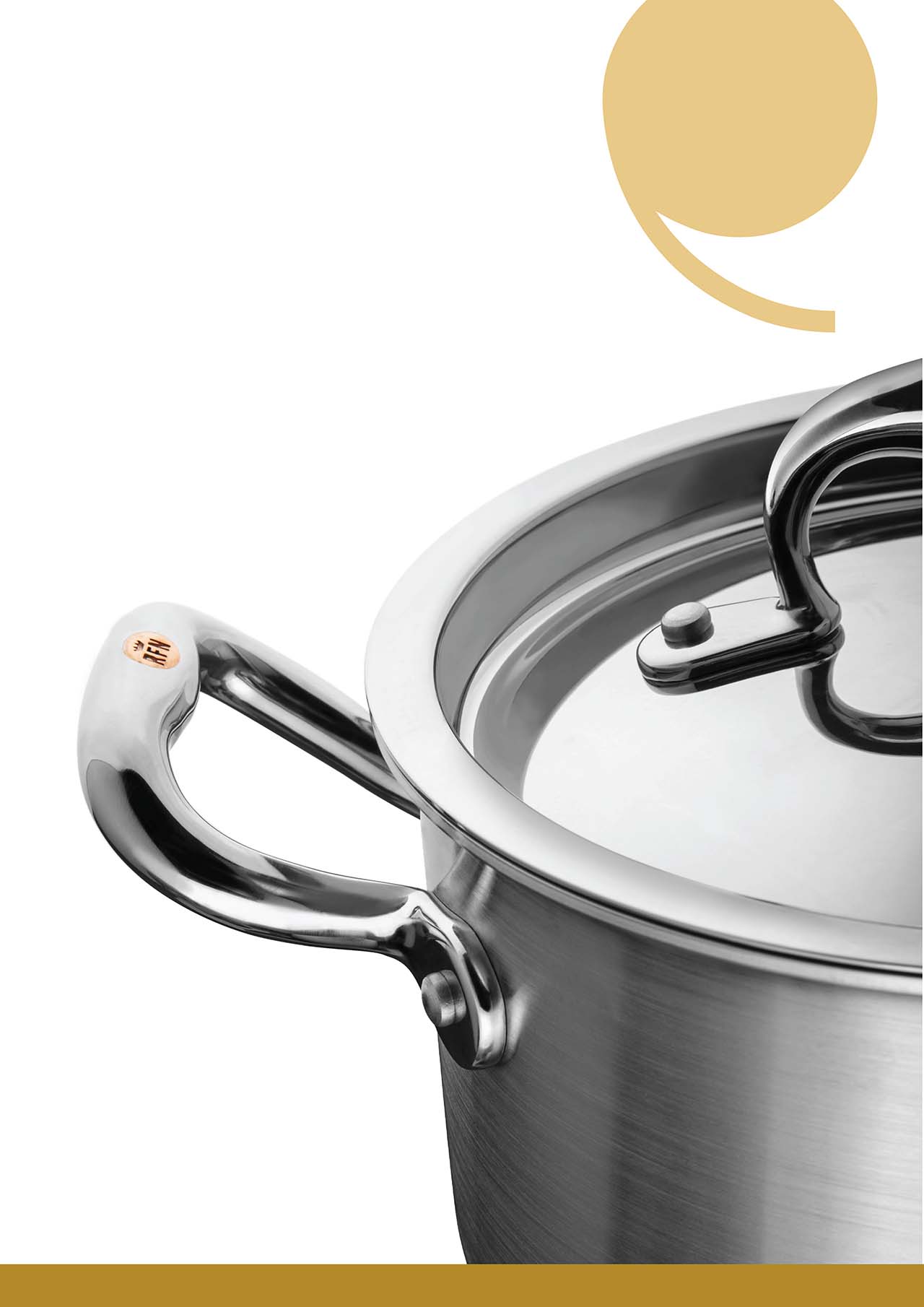 CON GIOIA
If you think life is too short to cook boring food, I'm pretty sure we'll get along. 
Like my name – Con Gioia – says, I was born to bring joy to the kitchen  everyday, because joy shouldn't happen only once in a while. 
I'm made of 5ply stainless steel. What does it mean? 
That I'm a sturdy kitchen ally able to guarantee great cooking performance with all stoves and cooking styles, worry-free. 
My elegant brushed finish is scratch-proof, while my lid is mirror polished for extra shine – combining strength with beauty is my forte! 
I'm ready to become your daily partner-in-crime, and to introduce you to the gioia of cooking. 
BRUSHED FINISH STAINLESS STEEL

Everyday cooking with effortless style 

– brush off your worries about tiny scratches! 

ERGONOMIC HANDLES WITH RFN COPPER INSERT 

Comfort for everyday, with beauty in the details. 

MIRROR POLISHED LID

Contrasts are great in your food, and I think they look great on me too. 

That's why my hat shines next to my brushed body.