Ideal as a housewarming or wedding gift or to kick start your Opus Prima collection
Crafted in tri-ply clad stainless steel: induction compatible, practical and super conductive
Hammered for increased strength and lasting beauty
Crowned with silver plated finials
Made in Italy
Share
View full details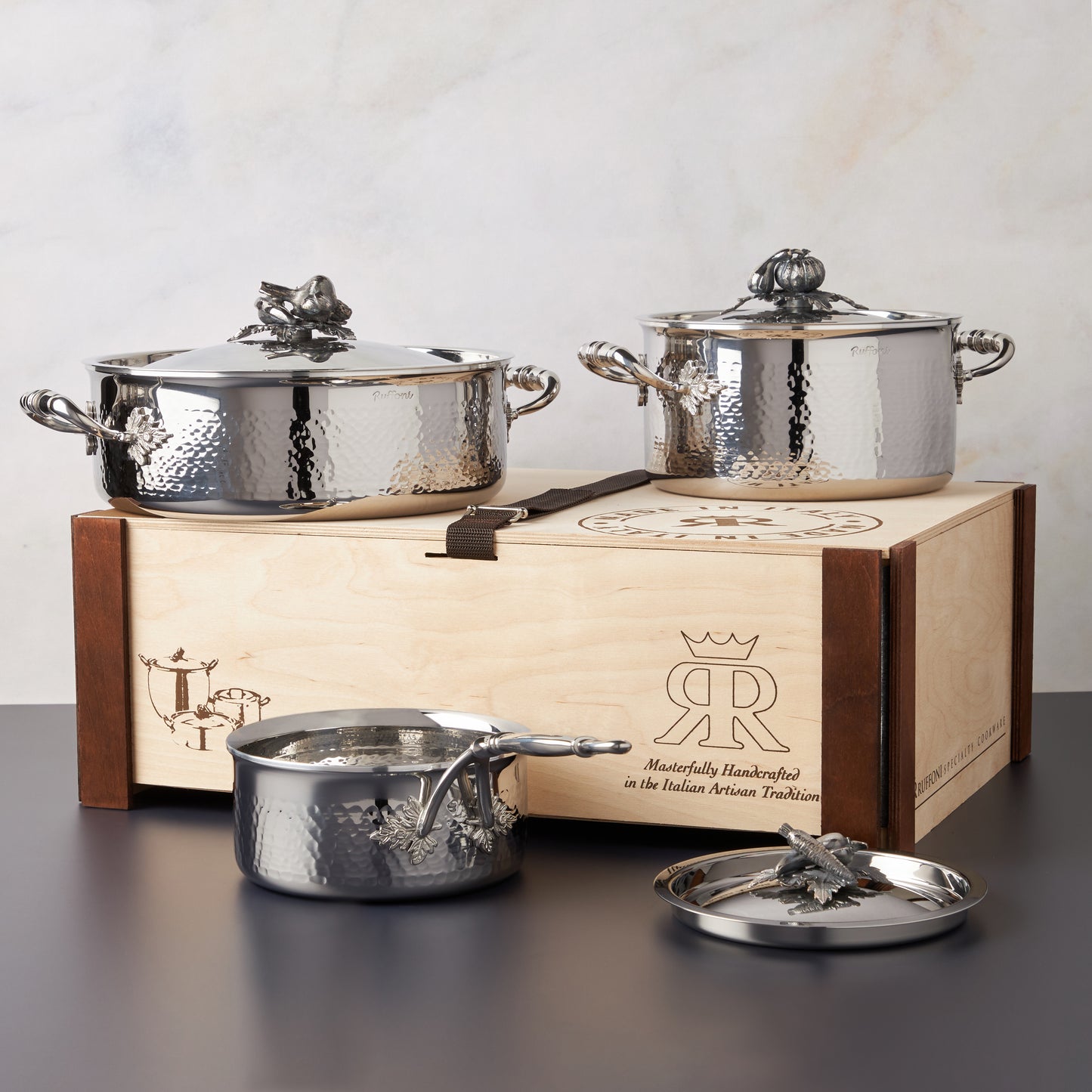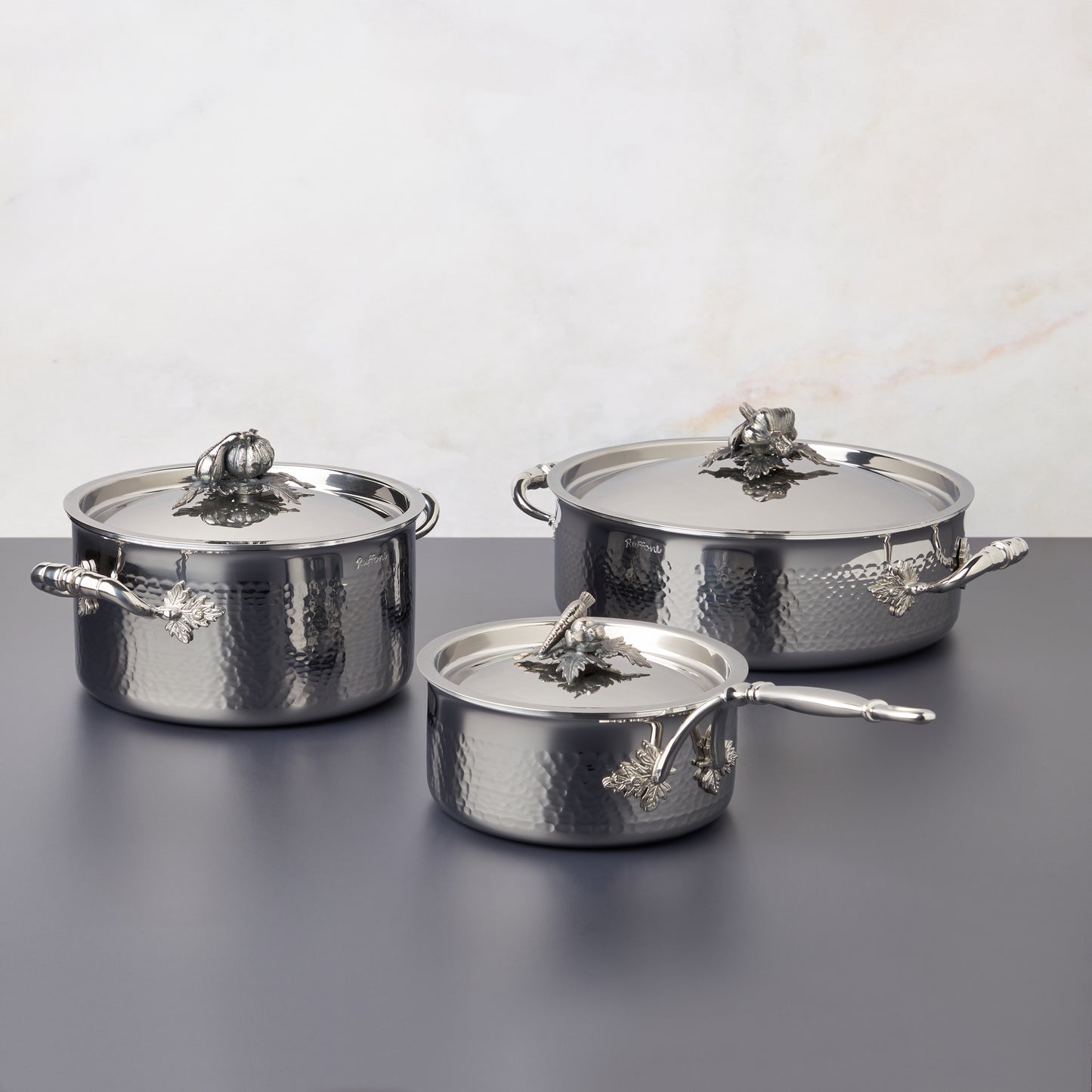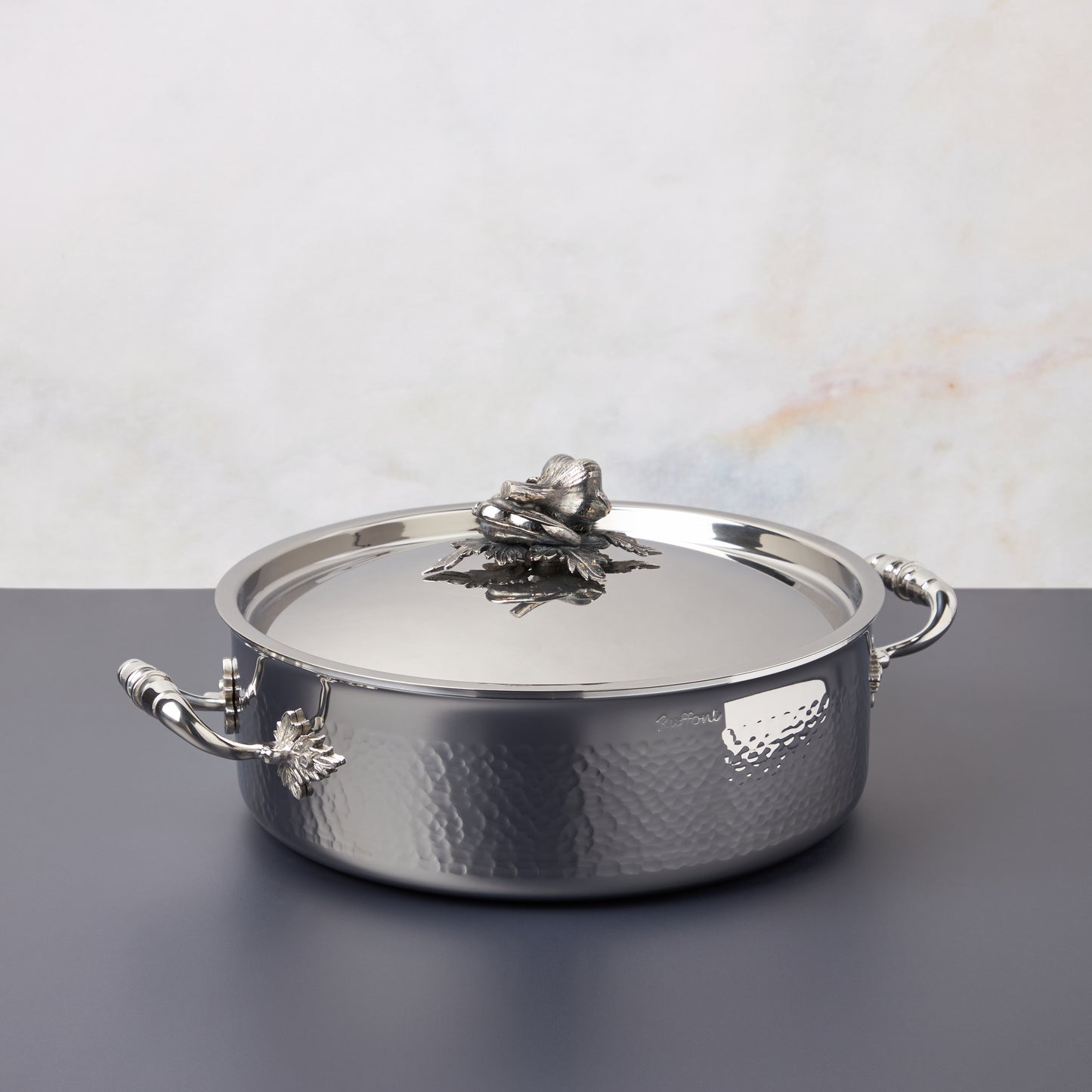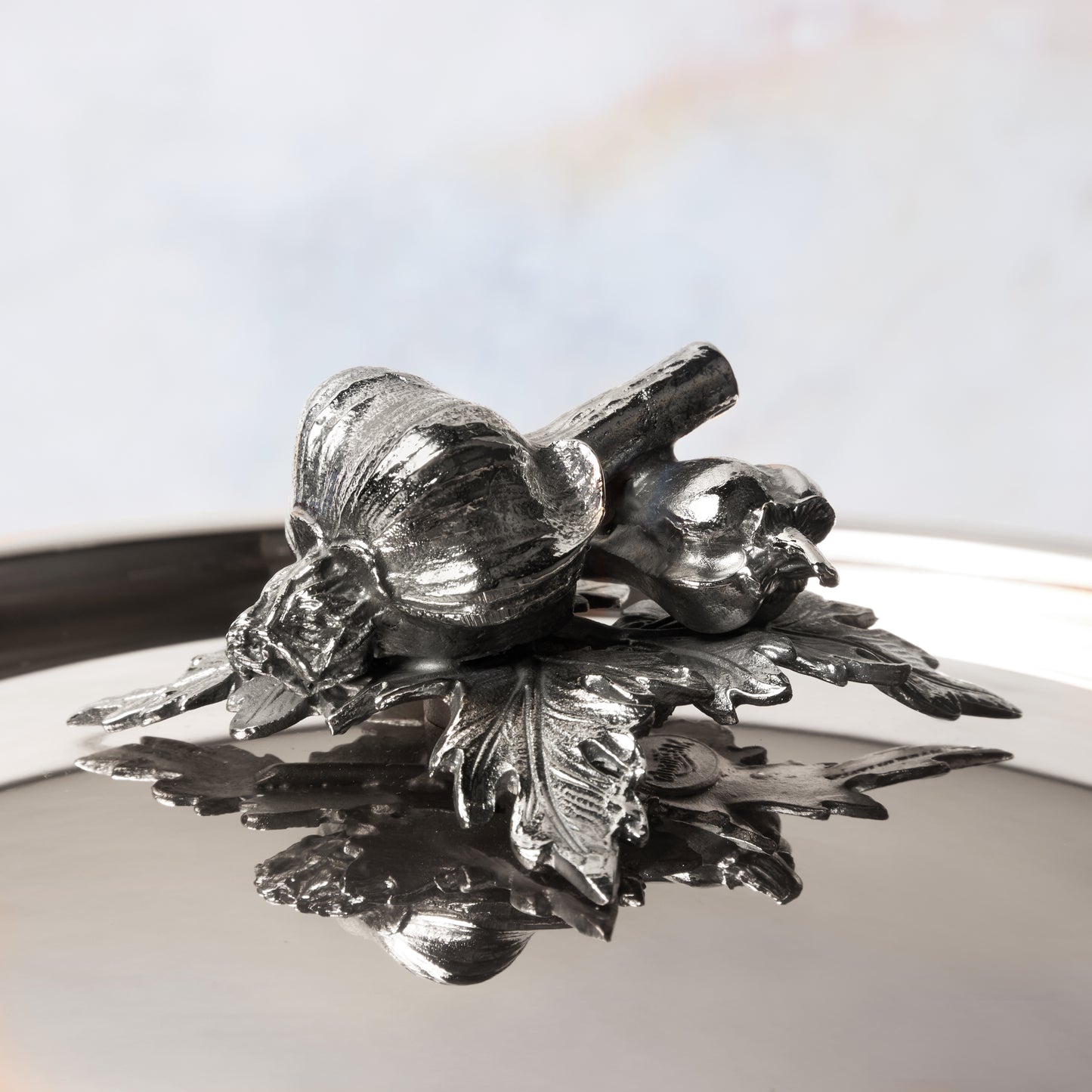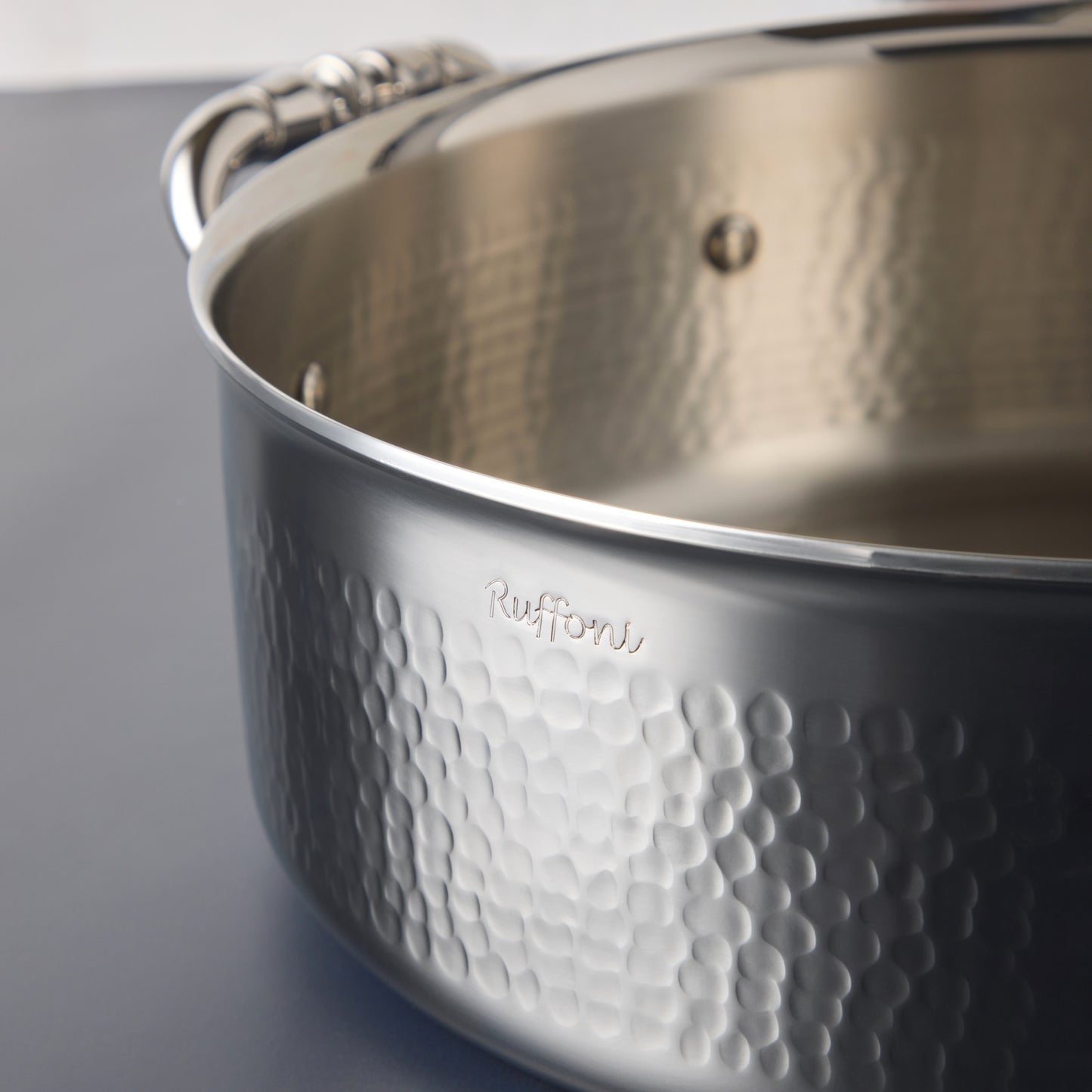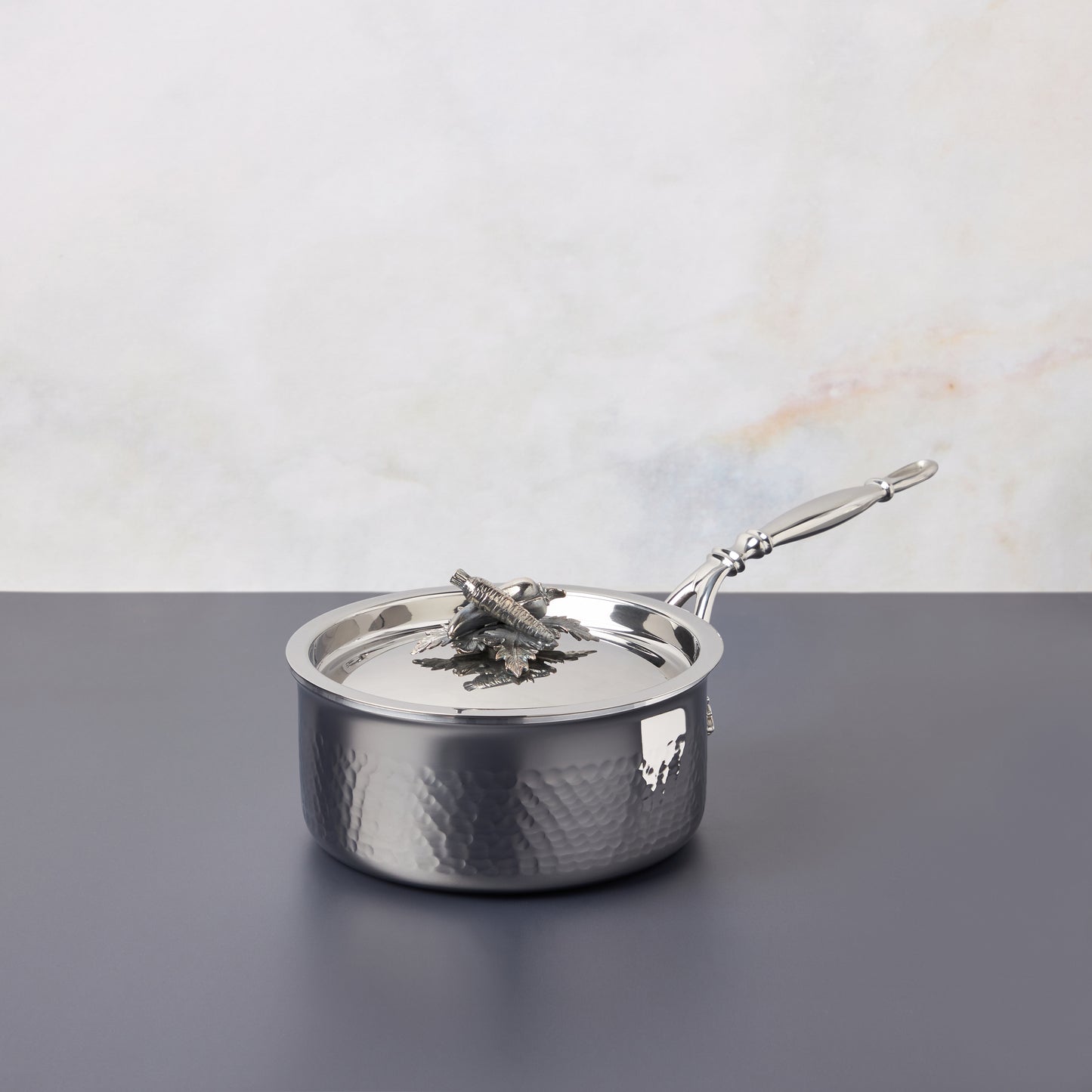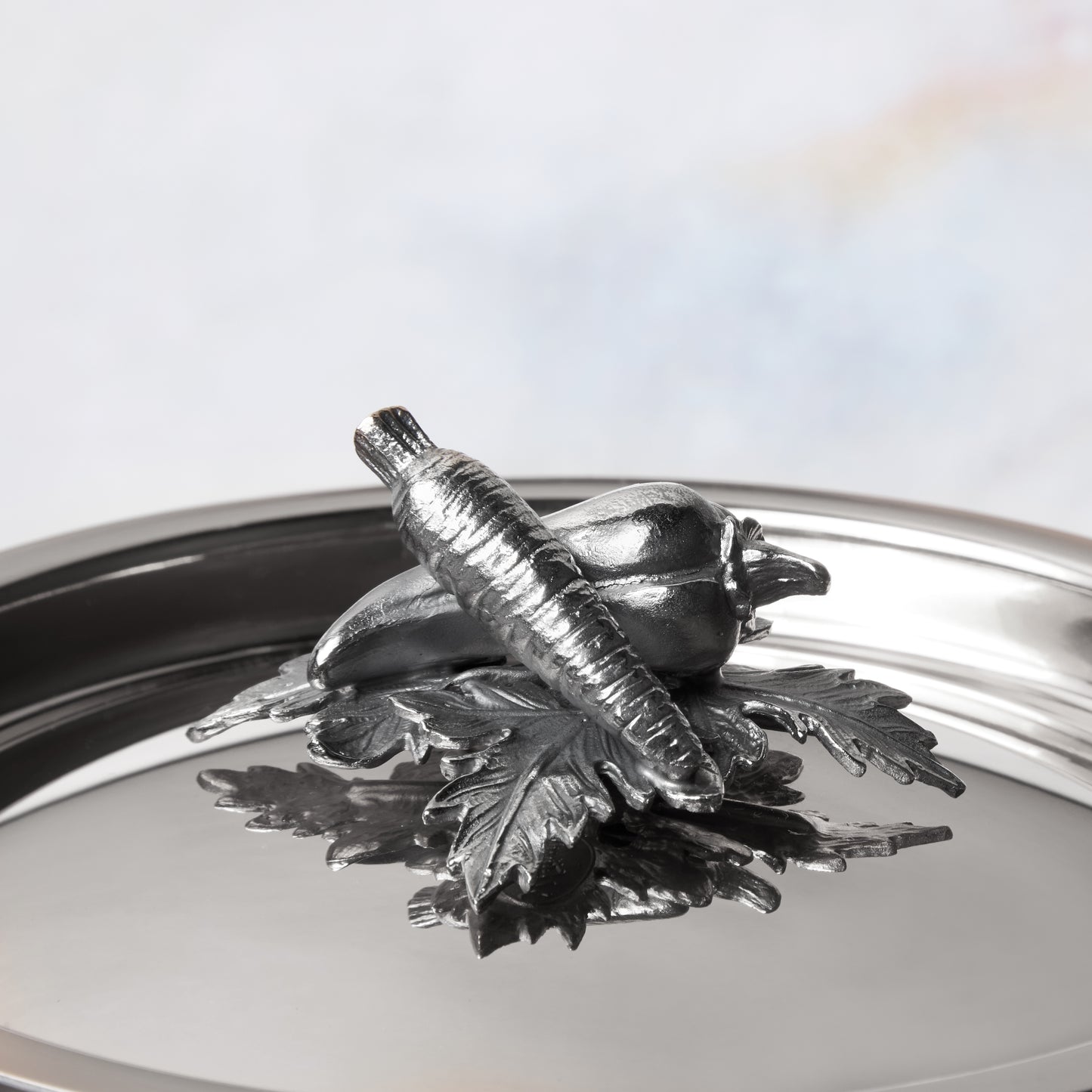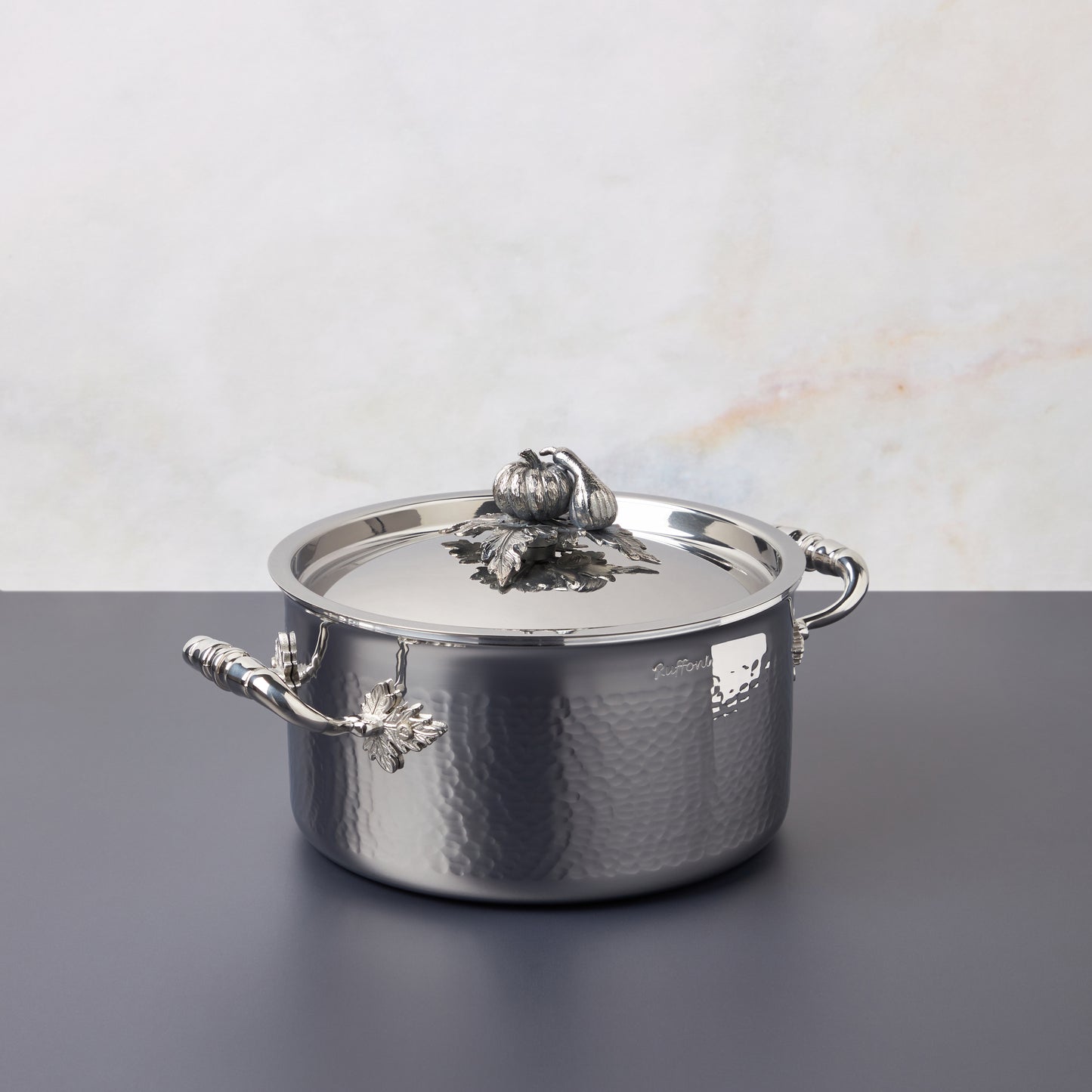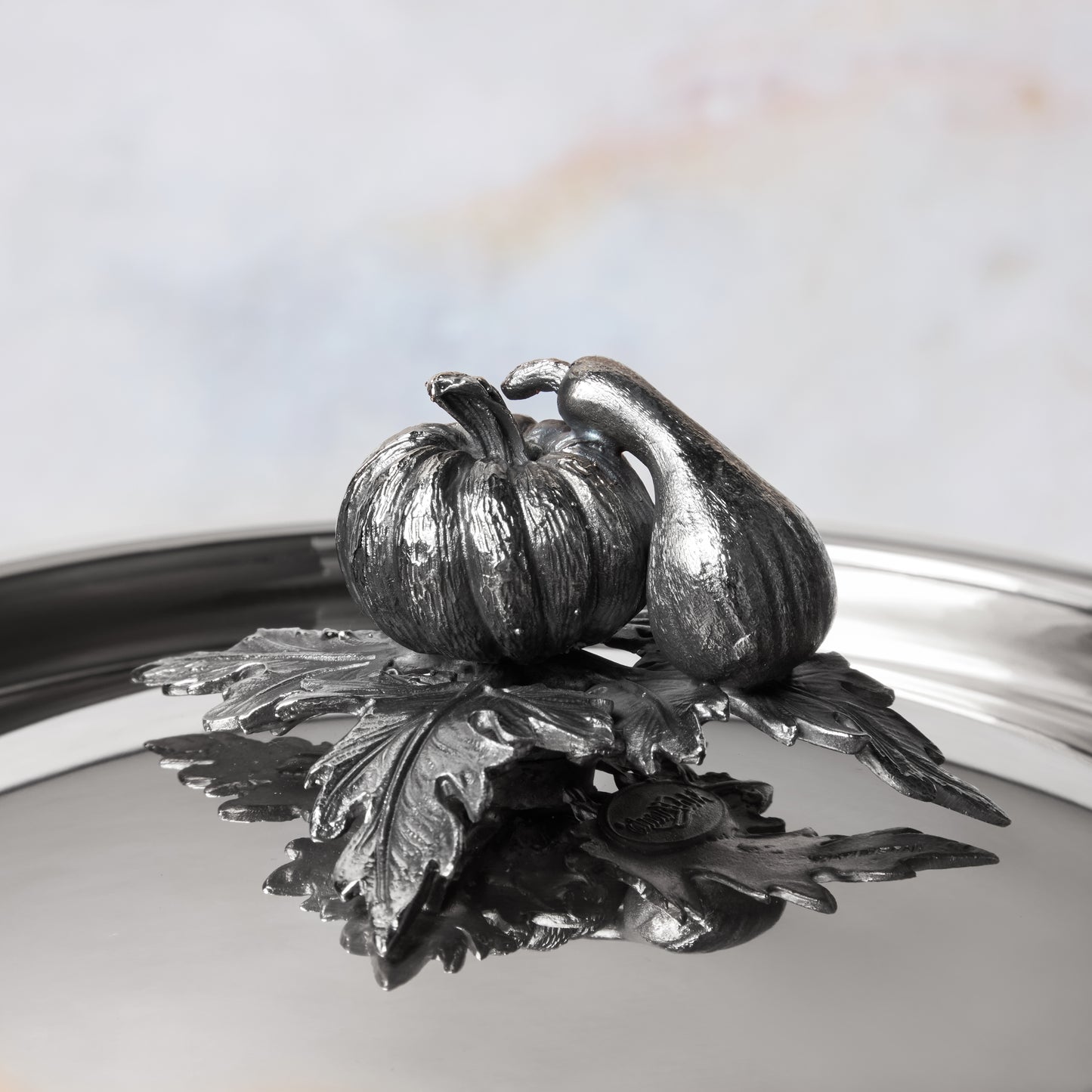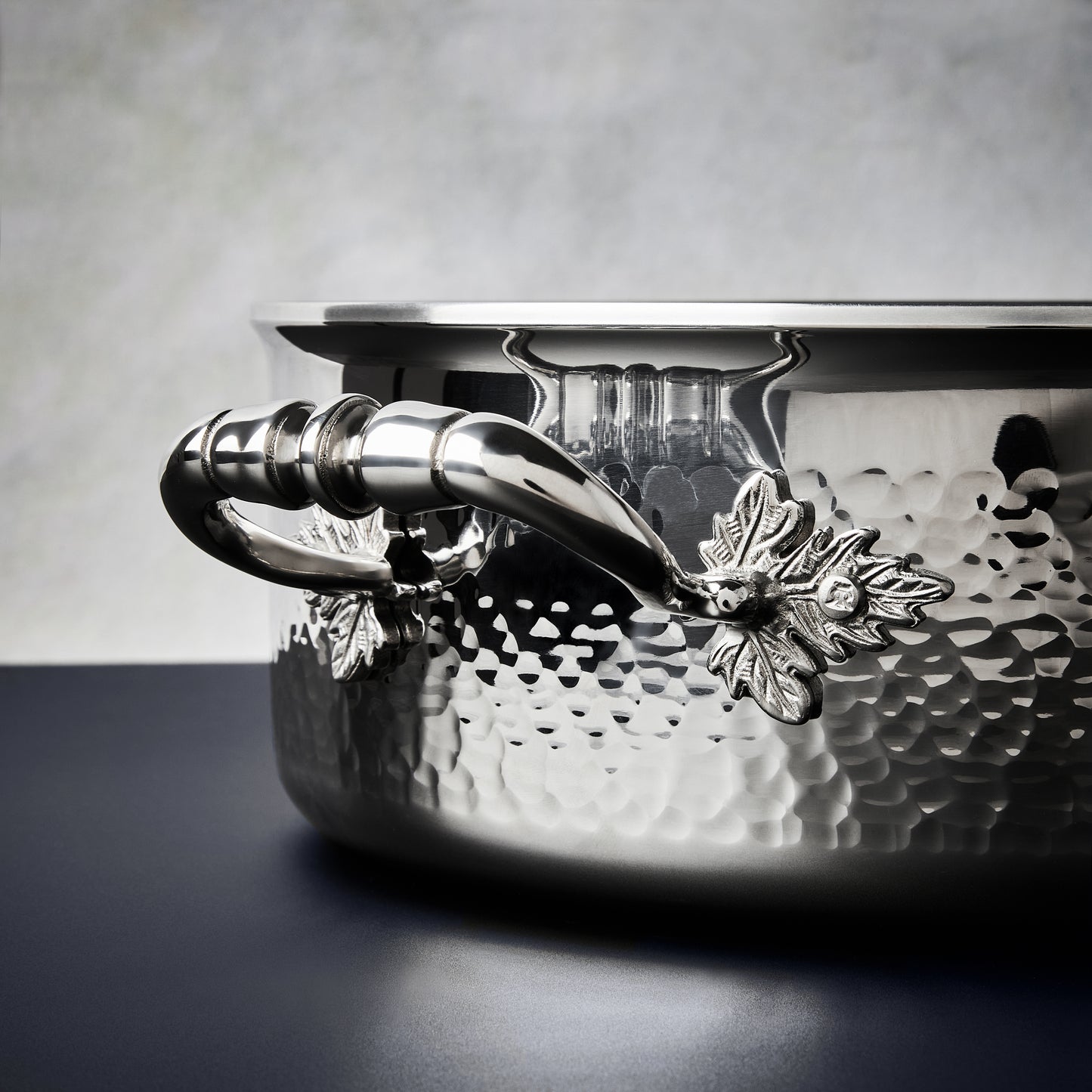 Learn more about this Ruffoni
This 6-piece set includes everything you need to start your Opus Prima collection. Packaged in an elegant wooden box, it is a perfect wedding gift but also a well-deserved upgrade for your kitchen. The set includes three of the most used shapes for daily kitchen endeavors.
A covered braiser to sear, stew, roast and bake – on the stovetop and in the oven. A Soup Pot to simmer soups, stock and minestrone but also boil vegetables, shellfish and pasta. And a small but mighty saucepan to create sauces and reductions, boil grains and reheat leftovers.
Made with best-in-class clad stainless steel: a thick core of super conductive aluminum alloy guarantees great responsiveness, ensuring food will not burn or overcook. The inside is lined in brushed stainless steel, practical and easy to clean, whilst the external stainless steel layer is induction-ready and hammered by our master artisans to ensure lasting beauty. The stainless steel handles are decorated with delicate leaves and the lid is enriched with finials in the shape of garden vegetables, hand cast in solid bronze and silver plated.
Made in Italy.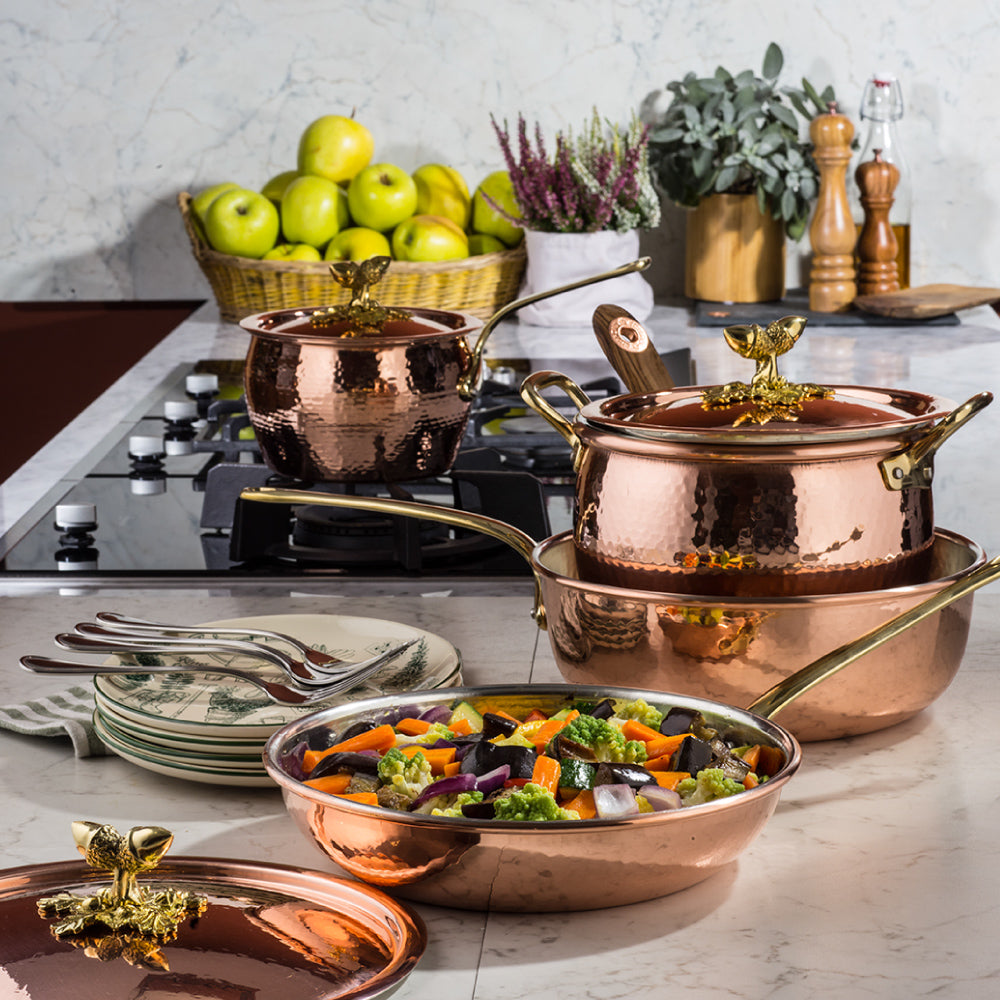 Getting the most out of your Ruffoni Set
The ideal cookware set contains everything you need, and nothing you don't. Our 5-7 piece sets include all the essentials to start crafting delicious everyday meals in Ruffoni. They will be a treasured special gift for a wedding, birthday, or anniversary, or the perfect way to start your own Ruffoni collection.
We include a braiser because it's one of our favorite and most versatile cookware pieces. Use on the stove for a large batch of creamy risotto, or to gently simmer pasta sauces, then toss in the pasta to serve. Use directly in the oven for casseroles and pasta bakes. Or brown vegetables and sear meats and poultry on the stove, then finish into brasati, stews or roasts in the oven. Bring to the table and gather around with family and friends for beautiful family-style dining.
A small saucepan is also an essential ally in the kitchen. Boil peas and other vegetables, gently cook rice and grains, or even re-heat leftovers. Thanks to the great heat conductivity of all Ruffoni pieces, your saucepan will be perfect for simmering velvety sauces, gravies and reductions.
The frying pan is a practical kitchen workhorse that you will find yourself using throughout the day. Whether shallow-frying potatoes or sautéing vegetables and sides, browning proteins or cooking the perfect pancakes, the frying pan will always be in your hand, and hang beautifully on display when not in use. Remember that copper cookware shouldn't be pre-heated, and use a little oil or butter to prevent sticking.
Lastly, larger sets contain the soup pot: prepare homemade chicken stock, boil pasta for up to 4 people, or simmer tasty and healthy soups and minestrone.
Looking to expand your set for even more cooking possibilities? Our most popular additions are the chef pan, stockpot, and roaster.
Shop the sets
Taking care of your Ruffoni the right way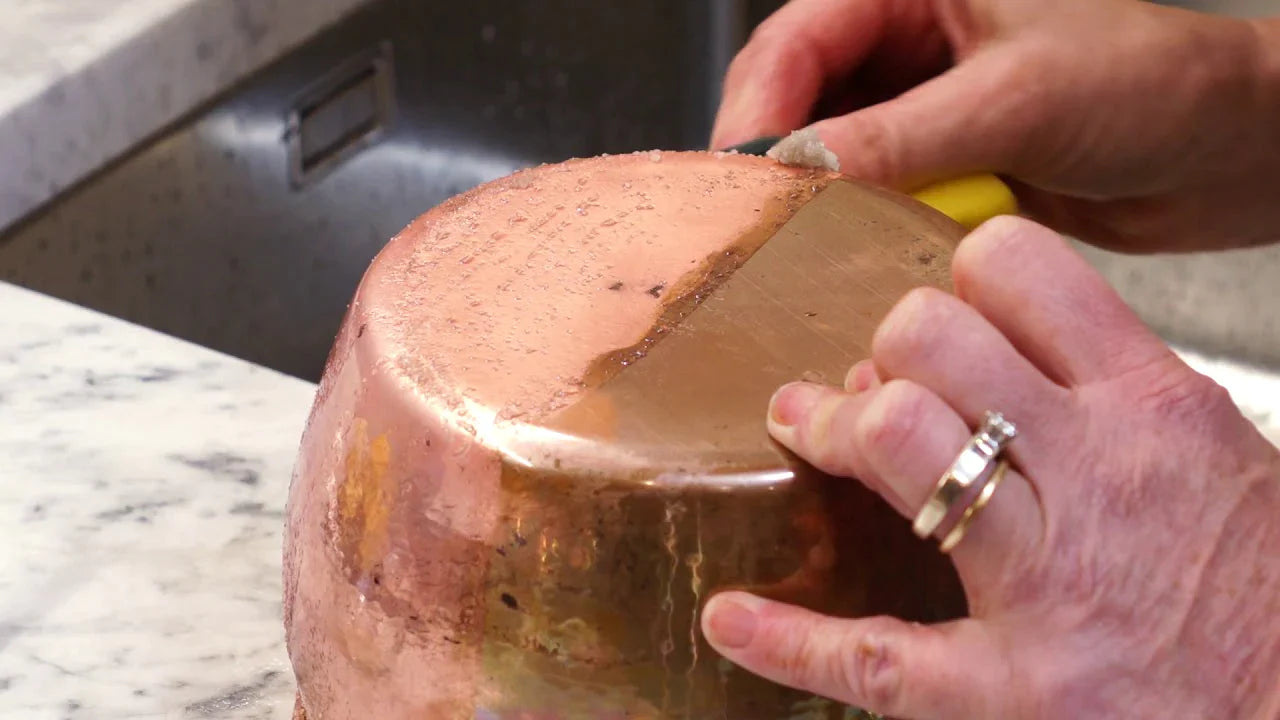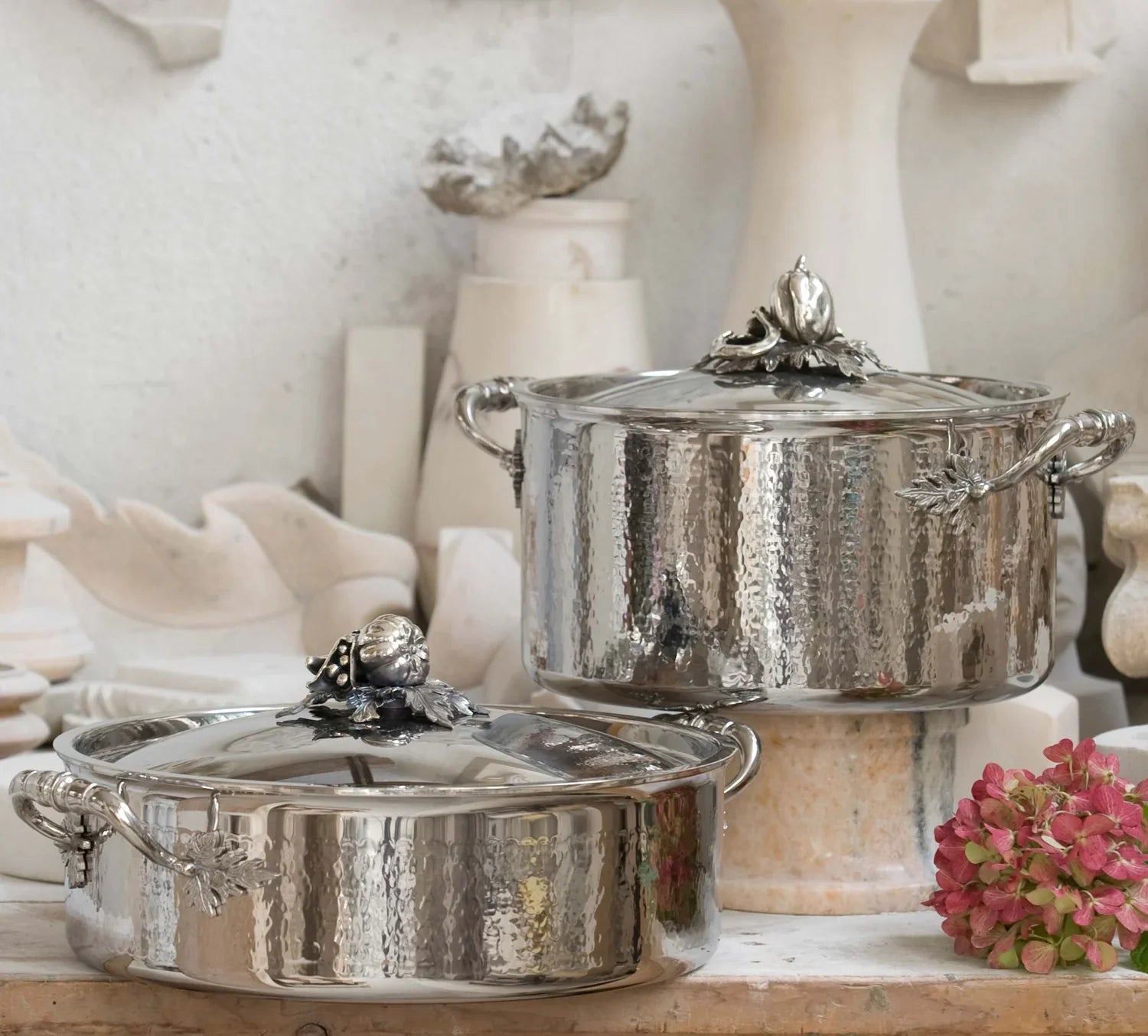 Washing and Polishing

Hand-wash with a soft sponge and mild detergent, and dry immediately with a soft cloth.With use, copper develops a rich patina over time that many love and cherish. To restore a polished shine, use a good copper polish (like Ruffoni Cleaner) or salt with lemon juice/vinegar.
Silver care

The silver-plated finial will naturally tarnish over time: use a silver-polishing cloth to restore its shine, or to polish more thoroughly remove from the lid by twisting the special screw - rotate the screw, not the finial, to prevent damage to the lid. Always hand-wash as dishwasher use would accelerate the silver tarnishing.